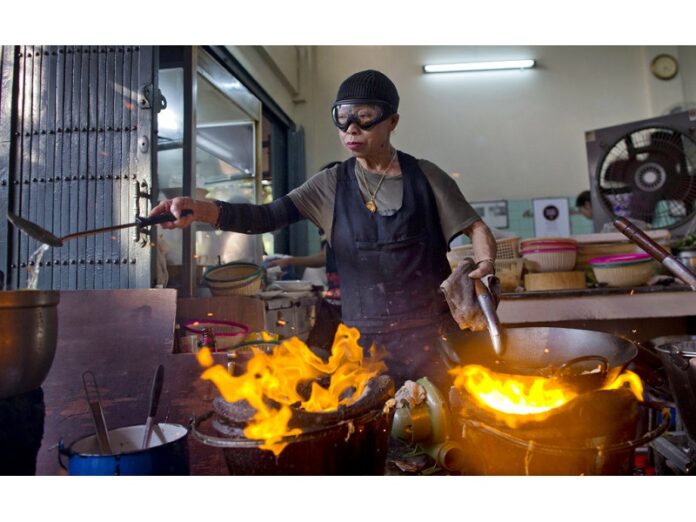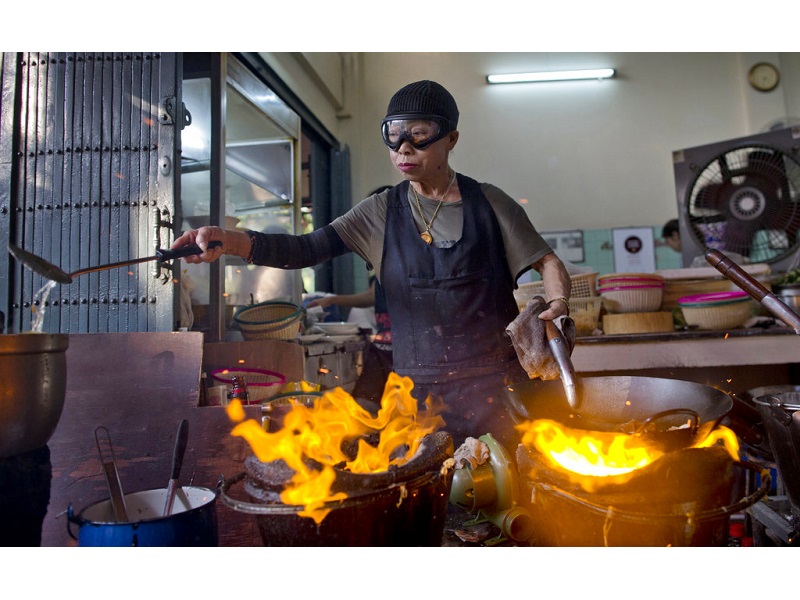 BANGKOK — The first restaurant outside of Bangkok, the first Southern Thai cuisine restaurant and the first restaurant whose kitchen is headed by an Indian woman won Michelin stars when the awardees for the culinary guide were announced Wednesday.
The Michelin 2019 guide for the first time included Phuket and Phang Nga provinces. Pru, in Phuket and run by Jimmy Ophorst, was the first non-Bangkok restaurant to get a star.
Of the 27 restaurants awarded stars, six were run by women chefs.
Read: Auntie Banyen is Just Delighted With Her Michelin Star
No restaurants in Phang Nga received any stars, and no restaurant in Thailand received three stars.
Gaa, headed by Garima Arora, won one star. Street crab omelet master Jay Fai held onto its star, among other repeat recipients included the perennial favorites Gaggan and Bo.lan.
New entries to the list included modern German cuisine restaurant Suhring, run by brothers Thomas Suhring and Mathias Suhring, which won two stars. Traditional Thai restaurant Suan Thip also won. It's headed by 62-year-old chef Banyen Ruangsantheia from Korat, who was visibly happy and surprised upon hearing the news.
Gwendal Poullennec, the International director of the Michelin Guide, said that around 50 percent of starred restaurants are Thai restaurants. Michelin inspectors tested 27 different cuisines and listed a total of 217 different restaurants in the guide this year, an increase over 2018's 136.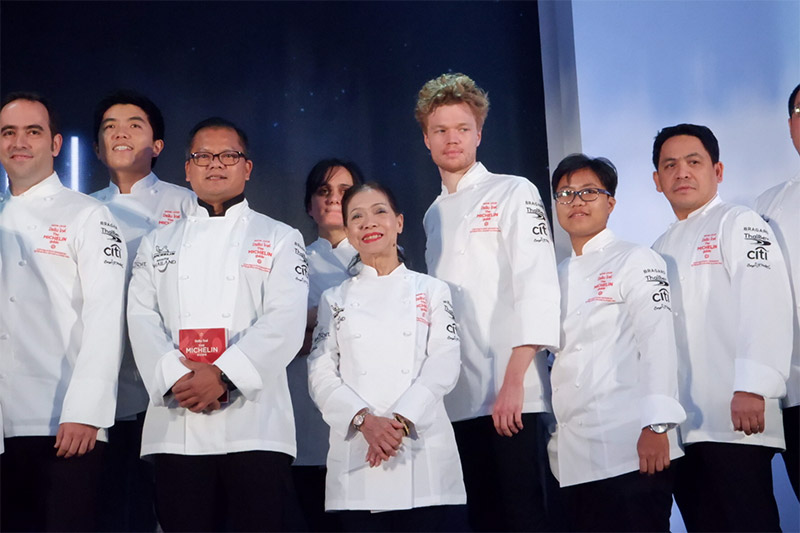 Here's the full list:
Two stars
Gaggan, Le Normandie and Mezzaluna all retained their two stars from the 2018 guide. The only new two star addition was Suhring.
Gaggan topped Asia's 50 best restaurants for the fourth year in a row, including this year.
One star
American chef Riley Sanders won a star for heading Canvas. Gaa won a star, as did Le Du, headed by Thitid Tassanakajohn's hand of modern Thai cuisine. R-Haan, Methavalai Sorndaeng, Ruan Panya, Saawaan and Suanthip, all located in Bangkok, received one star for their Thai food as well. Sorn by chef Supaksorn Ice Jongsiri, was the first-ever Southern cuisine Thai restaurant awarded.
Pru, in Phuket, was the only restaurant outside Bangkok to win a star.
All 13 restaurants that won one star last year retained their award: Bo.lan, Chim, Elements, Ginza Sushi Ichi, J'aime by Jean-Michel Loran, Jay Fai, L'Atelier de Joal Robuchon, Nahm, Paste, Saneh Jaan, Savelberg, Sra Bua and Upstairs by Mikkeller.
Related stories:
Auntie Banyen is Just Delighted With Her Michelin Star 
'Jay Fai' Hopes it Doesn't Get Michelin Star Again
Star For Street Food Joint as Michelin Bangkok Revealed