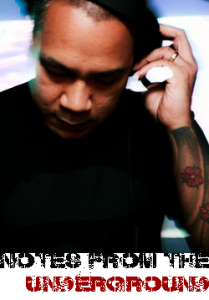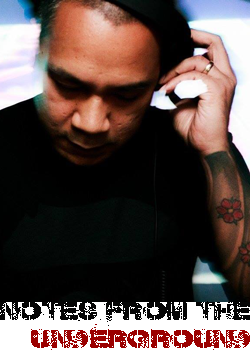 All this gloomy weather has slowed traffic and gotten everyone in a shitty mood. I don't blame y'all, it's not like we can escape on an-all expense paid trip to Hawaii. Hopefully this column can be a lighthouse guiding you through the darkness of Bangkok's flooded streets this weekend.
This week it shines toward Live RCA, where Bangkok's Phatfunk crew are bringing out Commix, a U.K. production team known in the scene as masters of deep, minimal, techy sound.
Originally from Cambridge, England, Commix formed in 2002 when members Guy Brewer, Conrad Whittle and George Levings met at a Pokemon competition. They earned props from tracks put out by LTJ Bukem's Good Looking Records and Fabio's imprint Creative Source.
It was in 2007 that Whittle left and Commix as a duo dropped their groundbreaking, monolithic "Call to Mind" on Goldie's Mighty Metalheadz imprint. The album was acclaimed for the duo's ability to combine the contrasting tones of soul, techno and hip-hop.
"I think it was the perfect album for that period of Drum 'n Bass. Sounds have changed now but it's definitely a tough one to beat," Phatfunk's DJ Delorean said.
In contrast their 2012 follow-up "Dusted" received mixed reviews, as many claimed it did not to live up to their first release.
After a four-year hiatus Commix, now fronted by original member George Levings is back in the scene with two new releases and another album in the works.
George said he took a long break to "explore new ways of making music."
"My philosophy has changed so much since I started writing music in 2000," he said. "My musical knowledge is much better now, and I have many years experience of performing my music in clubs which has had a big influence on how my music sounds."
Find out what that means tonight at Live RCA. George said to expect a mix of older and newer dnb, from his own concoctions to those of his favorite contemporaries.
"I also still enjoy playing the tracks that made me love Drum 'n Bass, like Dillinja and Jonny L.," he said. "I never plan my set, so I will see where the audience takes me!"
Door is 350 baht. Chase away the grey sky blues at the open bar from 9pm to 11pm.
Until next time, Dub be good to you.