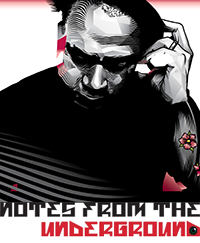 Some say Tokimonsta makes alternative hip-hop, but the LA native's beats are as diverse as the city she hails from, taking inspiration from soul, R&B, electronica and hip-hop.
Since her 2010 breakthrough album "Midnight Menu," Tokimonsta has gone on to produce three albums, five EPs and a string of remixes for high profiles artists such as Justin Timberlake, Jodeci and Lil' Uzi Vert.
Tokimonsta (toki is Korean for rabbit), aka Jennifer Lee, was born in Los Angeles to Korean parents. Like many Asian kids, she was encouraged to study classical piano. It was while studying business at UC Irvine that she got into producing beats.
In 2010 she was invited to join the prestigious Red Bull Music Academy in London. There she rubbed shoulders with some of the biggest names in the scene, such as multi-genre producer Flying Lotus. Her music caught his attention and later that year she released her first album, "Midnight Menu" on his Brainfeeder imprint.
This year Tokimonsta is stepping into the spotlight once again with her fifth album, "Lune Rouge," which is due to drop later this year. Its first single "Don't Call Me" features a collabo with Malaysian vocalist "Yuna" lending sultry vocals to Tokimonsta's signature futuristic R&B and trap beat sound.
Tokimonsta takes over the booth Sunday at Thonglor dance outpost Beam. While we're waiting, I got in touch with her for the 411 on her strict Korean parents, favorite video games and what she'll be dropping Sunday for her fans in Bangkok.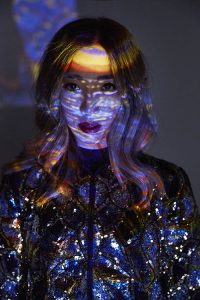 Mongkorn Timkul: Growing up, my Asian parents really wanted me to learn to play piano. When I discovered DJing and mixing beats, it was kind of a relief from traditional music but also rebellion against my parents and their values. I know you are a classically trained pianist. Were your parents supportive when you wanted to make beats and DJ?
Tokimonsta: In one word, no. My mom was not happy and didn't understand what I was going for. To be honest, I tried it their way. They also wanted me to play piano in order to "culture" me and less for me to actually pursue music. I think if I attempted to become a classical pianist, my mom wouldn't be happy either.
MT: What kind of music were you into before you started making beats as Tokimonsta? Who are some artists that inspired you to start?
Toki: I love hip-hop, electronic and rock music. J Dilla, the RZA, DJ Shadow, Missy Elliott, Aphex Twin, Green Velvet were all inspiring.
MT: Your latest single "Don't Call Me" features Malaysian artist Yuna. Were you a fan? How did you two meet?
Toki: I was a fan of her before making the track together.  We actually met through our respective managers in a pretty standard industry way.  However, we instantly clicked and really understood each other as people, beyond just musicians.  She's ultra-talented, but also [has] good vibes.
MT: Do you plan on any more collaborations with Southeast Asian artists?
Toki: I don't think I aim to collaborate with people because of their origin, but I'm always down to collab with dope musicians from anywhere, including SE Asia.
MT: What kind of beats are you planning on dropping in Bangkok? Anything you want to tell your fans here about the show?
Toki: All kinds of beats, you just have to wait and see. I love all types of music, and I think my set will appeal to people who also love all types of music. I'm super-excited to play in Bangkok for my first show ever in Thailand.
MT: As this is your first time playing Bangkok, are there any sights you want to see while you're here? Is there any Thai music that you've heard before and like?
Toki: I'm very green when it comes to anything Thai. I think the most I know is mostly food-related or some broadly cultural facts. I'm excited for someone to show me what it's all about.
MT: You worked briefly as a video game producer, what are some of your favorite games? Any plans on going back to producing games?
Toki: My current favorite is "Zelda: Breath of the Wild." Great game, well-made, great story – I've definitely spent many hours on it.  I think it would be great to get back into video games from the musical scoring side.
MT: Since your first album, your sound has become more and more refined. Do you feel that you've gotten to the point where you've perfected your sound, or do you have plans on doing something completely different on future projects?
Toki: I'm never going to see my music as perfect. It'll always need more work, and there's always room for me to improve as an artist.  I think that's what motivates me to keep creating. I definitely want to try my hand in other areas of music, but we'll have to wait and see what happens.
Tokimonsta plays Sunday at Beam. Tickets are 700 baht but can be purchased online in advance for 630 baht. Beam is located on the second floor of 72 Courtyard on Thonglor between sois 16 and 18.