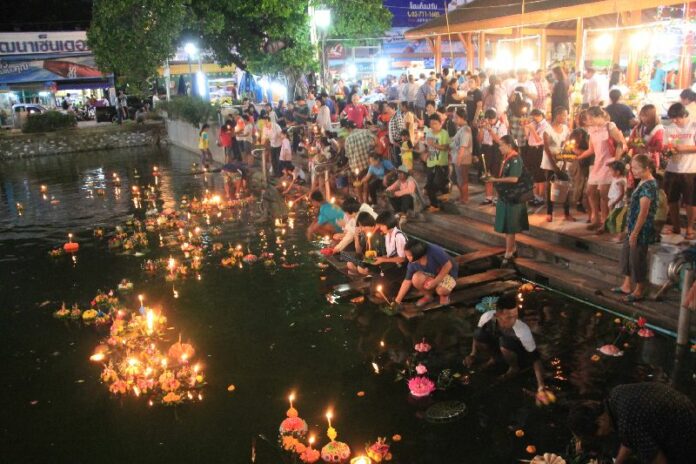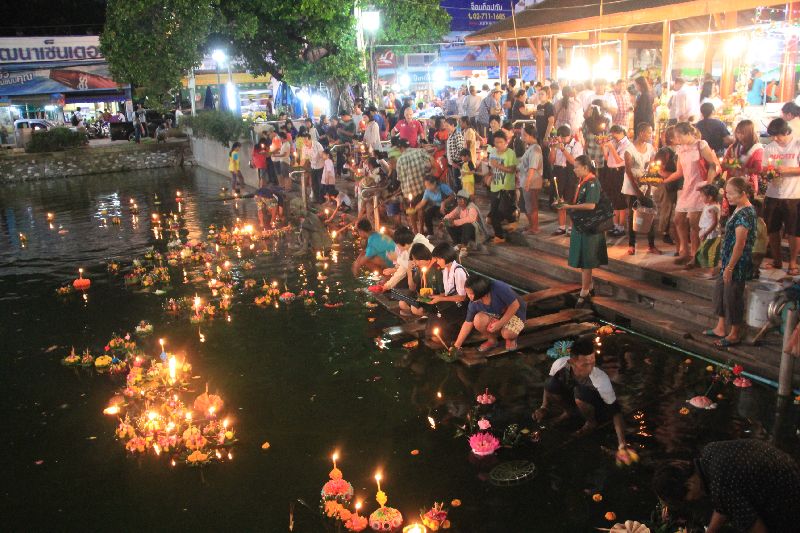 BANGKOK — Due to national mourning for the late King Bhumibol, the Loy Krathong festival this year will be limited solely to its namesake symbolic act – floating a banana basket.
Authorities in Sukhothai province, widely regarded as the birthplace of the tradition, said Thursday that other festivities associated with the day, such as fireworks and beauty contests, have been canceled. Other provinces are expected to follow suit.
"Much of the event is of an entertaining nature," Gov. Piti Kaeosalapsi told reporters Thursday as he announced the cancellation of the province's 40th Loy Krathong festival. "So it's not appropriate at a time people are still grieving."
Read: Khaosan Road Never Quieter As Business Takes a Hit (Photos)
The military government called for a year of national mourning after King Bhumibol died Oct. 13 at 88. The government also banned "entertainment events" such as concerts and public festivals for 30 days, while nightclubs and bars were asked to tone it down.
Based on the lunar calendar, this year's Loy Krathong festival falls on the night of Nov. 14. It is traditional during this day for Thais to float a krathong made of banana leaves along rivers and canals as a display of gratitude for the river goddess Ganga.
The public can still gather at piers and riverside parks or wherever there is water to float their krathong, but no festivities will be allowed, Deputy Prime Minister Tanasak Patimapragorn said.
In Bangkok, City Hall has yet to make an announcement, but is likely to follow Sukhothai's lead. Pattaya municipality has canceled its celebrations.
The government is expecting a drop in tourists due to the national mourning, Gen. Tanasak said, but he called on people to understand the necessity.
Related stories:
Entertainers Go Abroad as Nightlife Struggles During Mourning Period
Annual Khon Event Canceled in Respect for Late King
Halloween Pretty Much Canceled at This Point
Bangkok, Famed Capital of Free-Wheeling Fun, Goes Dark Indefinitely (Photos)
What's Canceled, Closed and Open in Bangkok During Mourning Period (Updated)