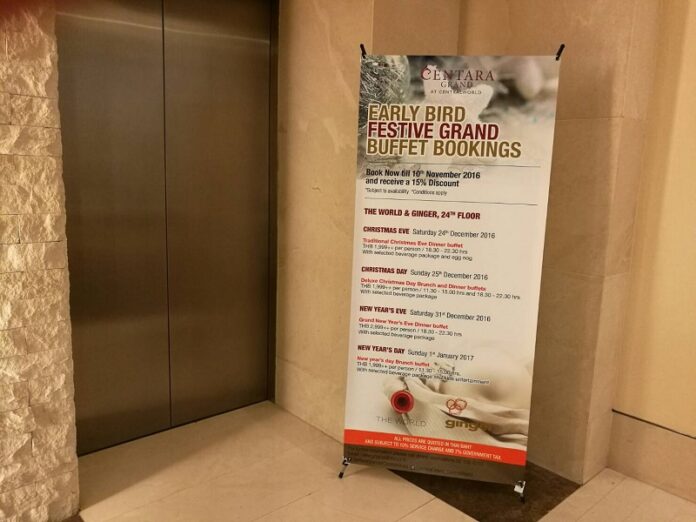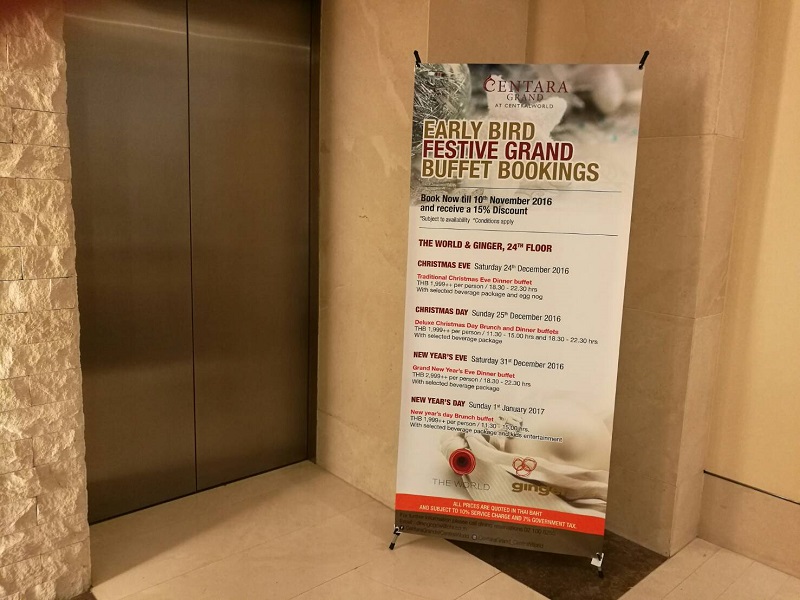 BANGKOK — Some luxury hotels in the Ratchaprasong area said they will likely cancel their New Year's Eve parties in light of the death of His Majesty the King.
Three hotels located where the capital's most popular celebrations take place said Saturday they may cancel  their traditional lavish dinner parties for which they normally charge thousands of baht per head.
At the Intercontinental Hotel on Phloen Chit Road, just a few minutes' walk from where the largest crowds gather to countdown to midnight, a manager said the plan would most likely be abandoned.
Read: What's Canceled, Closed and Open in Bangkok During  Mourning Period
"We had a plan to organize one, but due to the passing of His Majesty we are likely not going to hold one," Pullarp Tipprasert said Saturday night at the front desk, where the lobby carried no music three days after the King's death.
The answer was the same a 10-minute walk away at the four-star Amari Watergate Hotel.
"We will have to wait and follow the government's [instructions]," the hotel's events director, Nannaphat Jiemrugeekul, said.
People can double check with the hotel later, Nannaphat added.
The Novotel Platinum, just across the road from the Amari Watergate, is usually one of the best venues to watch the New Year's Countdown fireworks. The party has been put on hold subject to a final decision by owner Accor Group, a concierge who asked not to be named said Saturday.
However, at five-star Centara Grand at CentralWorld, another major luxury hotel in the area, the party was still a go.
Advance bookings of 2,000 baht to 3,000 baht for Christmas Eve and New Year's buffets were available for sale, she said.
On the hotel's 56th floor, the Grand Countdown Party was still on at the Red Sky Bar. For 3,000 baht revelers will be able to enjoy a live big band and DJ, glass of champagne and more.
Related stories:
Celebrities Mourn Death of King Bhumibol
Crown Prince Leads King Bhumibol's Funeral Procession
Black Friday: Crowds Throng Palace For Final Glimpse of King (Photos)
Crowds Swell Along Route of King's Journey to Palace
Crown Prince Not Ready to Take Throne Yet, Prayuth Says
Mourners Remain at Siriraj, Some Hope For Miracle (Photos)
Prayuth Calls for Year of Mourning for King
Crown Prince Vajiralongkorn Proclaimed King Rama X
Grief Pours Out Home and Abroad for Death of King Bhumibol