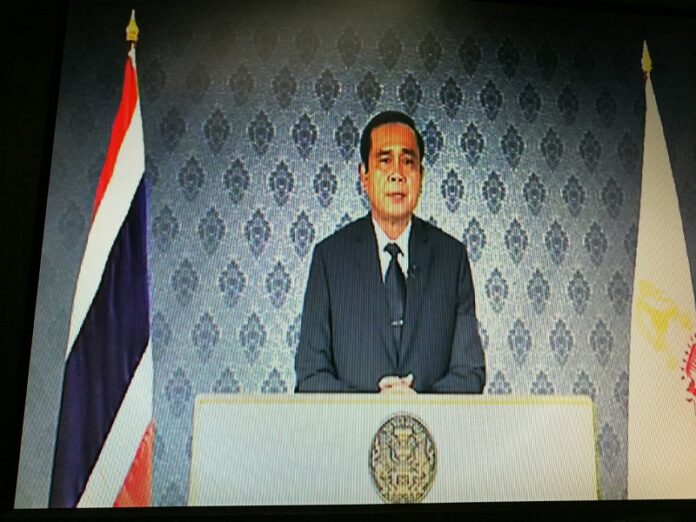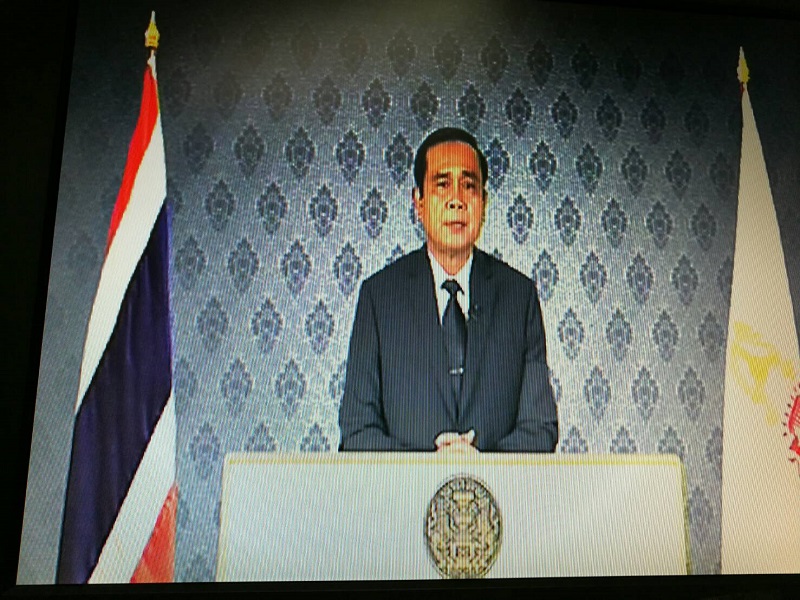 BANGKOK — Prime Minister Gen. Prayuth Chan-ocha urged the public to wear mourning clothes for a period of one year to mourn the death of His Majesty the King in a televised address Thursday evening.
The Prime Minister's Office earlier announced at 7:03pm that stating that flags will be flown at half-mast for 30 days.
Read: King Bhumibol, Monarch and Father to Millions, 88
All government officials and government agency staff will observe a mourning period of one year.
The general public is urged to decide on an appropriate duration of mourning.
Related stories:
HM King's Illness Won't Affect Charter Endorsement: Gov't
Netizens Flood Social Media With Pink and Yellow
Somkid: Hunt Person Behind Royal Health Scare
Outpouring of Prayer, Anxiety About Future at Siriraj Hospital
No Emergency Cabinet Meeting Today, Gov't Spokesman Says
In Pink and Yellow, People Unite at Siriraj to Wish the King Well (Photos)
Prayuth Calls for Year of Mourning for King
Crown Prince Vajiralongkorn Proclaimed King Rama X
Grief Pours Out Home and Abroad for Death of King Bhumibol
Mourners Remain at Siriraj, Some Hope For Miracle (Photos)