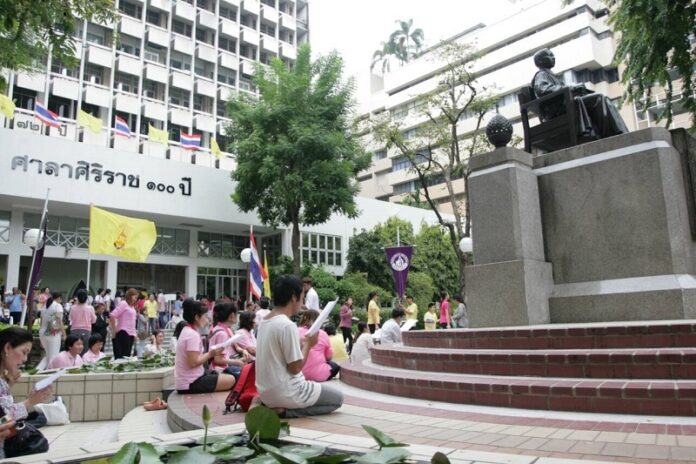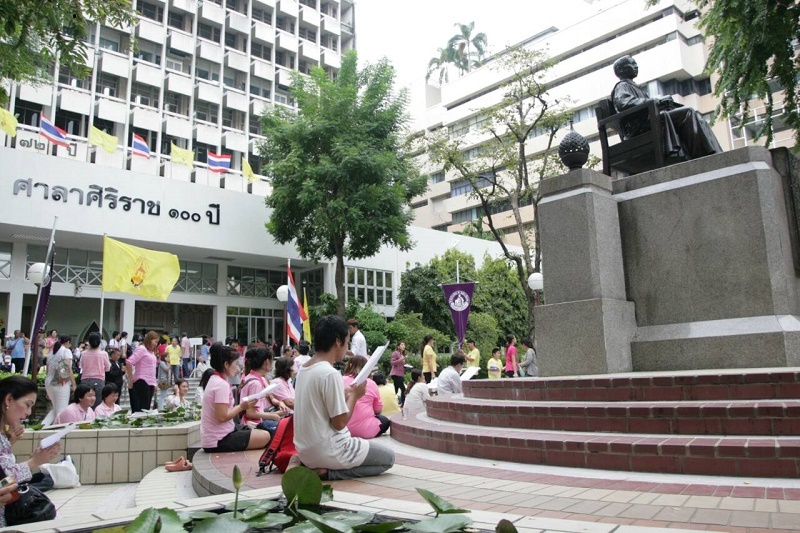 BANGKOK — Government spokesman Lt. Gen. Sansern Kaewkamnerd denied Thursday that the interim cabinet would hold a special meeting at 5pm after word of it spread on social media.
When asked whether the palace would issue any statement later Thursday afternoon regarding His Majesty the King's health, the spokesman declined to comment.
"I should not be answering this question," he said.
Related stories:
HM King's Illness Won't Affect Charter Endorsement: Gov't
Netizens Flood Social Media With Pink and Yellow
Somkid: Hunt Person Behind Royal Health Scare
Outpouring of Prayer, Anxiety About Future at Siriraj Hospital
In Pink and Yellow, People Unite at Siriraj to Wish the King Well (Photos)
King Bhumibol, Monarch and Father to Millions, 88
Prayuth Calls for Year of Mourning for King
Crown Prince Vajiralongkorn Proclaimed King Rama X
Grief Pours Out Home and Abroad for Death of King Bhumibol
Mourners Remain at Siriraj, Some Hope For Miracle (Photos)