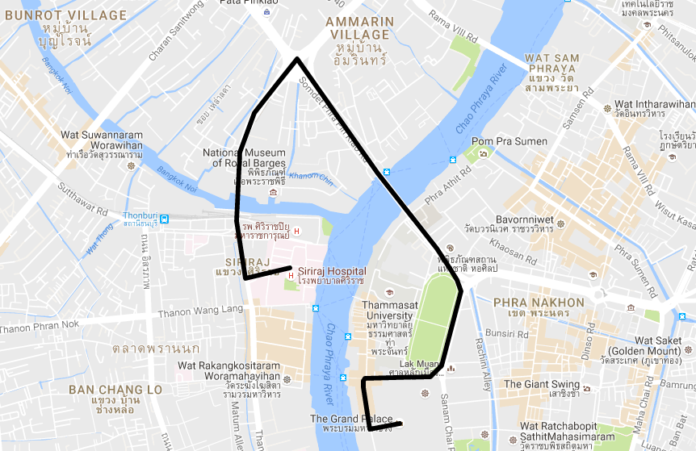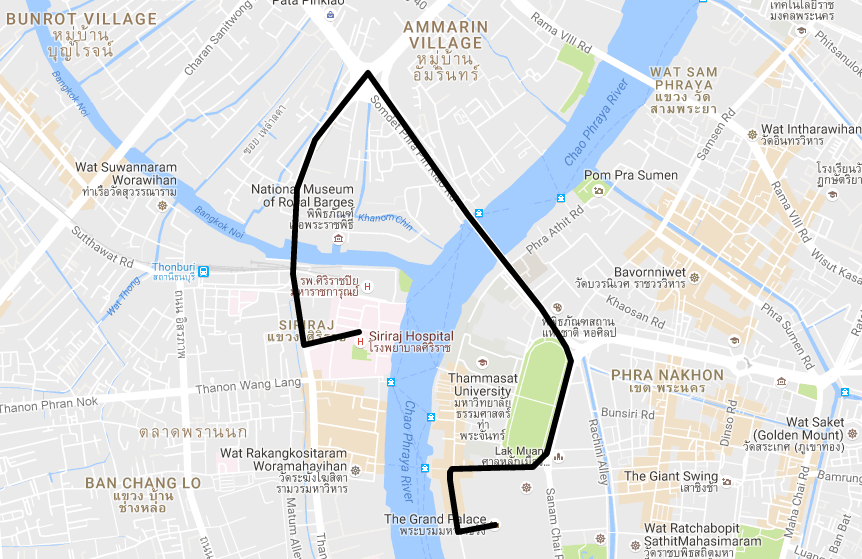 BANGKOK — Hundreds of people slept overnight in the streets of the capital to have a spot from which to bid farewell to King Bhumibol Adulyadej as he is brought from Siriraj Hospital to the Grand Palace.
The royal procession will depart from the west side of Siriraj Hospital at 1pm before turning north onto Arun Amarin Road. From Arun Amarin Junction, it will head east on Somdet Phra Pink Klao Road and over the Chao Phraya River to the Sanam Luang. There it will proceed south onto Ratchadamnoen Nai Road alongside the royal park, following it around to go past the visitors entrance to the Grand Palace before turning south onto Maha Rat Road and entering the palace from the western gate.
There, the funeral bathing ceremony will be led by Crown Prince Vajiralongkorn starting at 5pm.
Hundreds gathered in front of the palace before dawn this morning, where starting at 8:30am members of the public were allowed inside to make ceremonial offerings before a portrait of His Majesty at the Sahathai Samakhom Hall.
Public access to make water offerings will end at noon.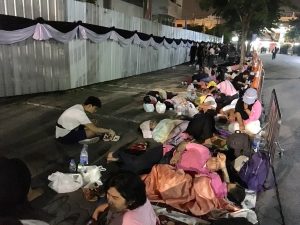 Related stories:
Crown Prince Not Ready to Take Throne Yet, Prayuth Says
Mourners Remain at Siriraj, Some Hope For Miracle (Photos)
Prayuth Calls for Year of Mourning for King
Crown Prince Vajiralongkorn Proclaimed King Rama X
Grief Pours Out Home and Abroad for Death of King Bhumibol
King Bhumibol, Monarch and Father to Millions, 88