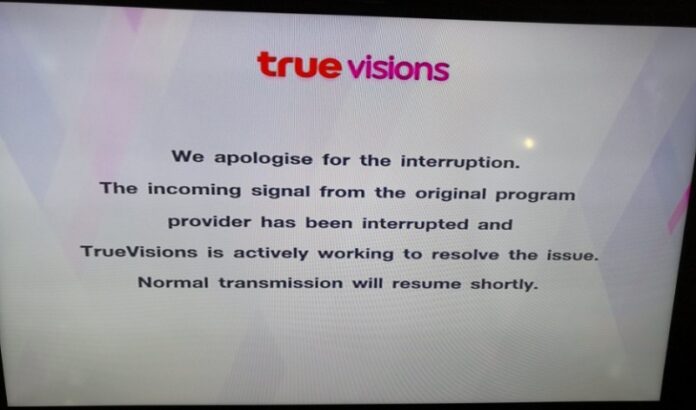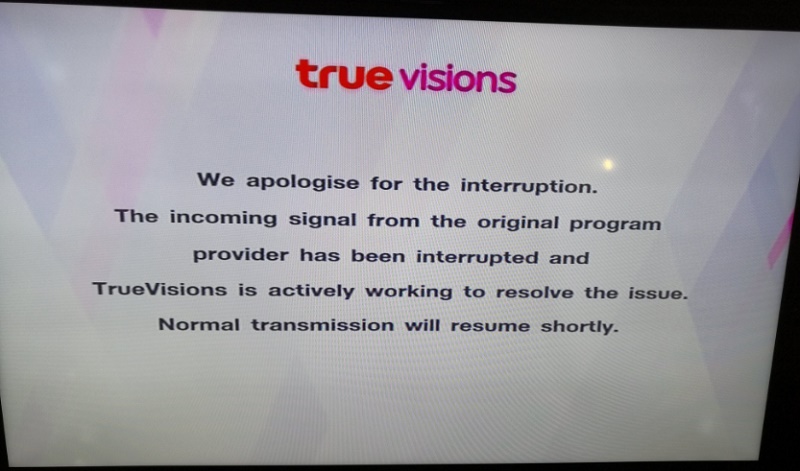 BANGKOK — An order to effectively take over all broadcast content for 30 days to mourn the passing of HM the King was eased Friday morning after broadcasters reached agreement with junta representatives, though an international rights organization urged the regime not to crackdown on the media.
Soon after the death of King Bhumibol was announced Thursday night, all television channels including foreign networks such as the BBC were replaced with government-produced footage eulogizing the king. However the plan to do so for a month was revoked today, a government spokesman said.
"The programming will return to normal this evening after the broadcast of the procession of the royal coffin," Sansern Kaewkamnerd said.
Lt. Gen. Sansern said there would still be rules in force, such as no broadcasting of entertainment programs such as game shows and soap operas. The National Broadcasting Telecommunications Commission would issue the details, he said.
The military regime initially said the mandate all television content be replaced with state-provided programming would end at midnight.
Teerat Ratanasevi, a TV host at Voice TV, announced on Facebook that the meeting concluded by 11am with the government giving in after a phone call from junta leader Gen. Prayuth Chan-ocha to allow for a return to normal broadcasting.
Social Media Regulations?  
Another order by the government was to ban domestic media outlets from using Facebook Live, presumably for coverage of today's royal succession to bring King Bhumibol to Wat Phra Kaew. It was unclear how long the ban would be in effect.
Paris-based Reporters Without Borders issued a statement last night urging the junta, known formally as the National Council for Peace and Order, not to restrict reporting by local and international journalists covering events or crackdown on internet users making critical comments.
"We caution Prime Minister Prayuth Chan-ocha against using lese majeste charges to silence either journalists or members of the public, who are the ones most affected by the king's death," wrote Benamin Ismail, head of the group's Asia Pacific office.
Ismail wrote that despite the uncertainties Thailand faced, it was "essential that the media and social networks discuss all political issues including the monarchy and the current political regime."
In Thailand, the lese majeste law, which punishes criticism of the monarchy with up to 15 years in prison, has grown to effectively prohibit general discussion of the institution.. More than 60 people are currently being prosecuted on charges of violating the law.
Additional reporting by Teeranai Charuvastra
Related stories:
Crown Prince Not Ready to Take Throne Yet, Prayuth Says
Mourners Remain at Siriraj, Some Hope For Miracle (Photos)
Prayuth Calls for Year of Mourning for King
Crown Prince Vajiralongkorn Proclaimed King Rama X
Grief Pours Out Home and Abroad for Death of King Bhumibol
King Bhumibol, Monarch and Father to Millions, 88
HM King's Illness Won't Affect Charter Endorsement: Gov't
Netizens Flood Social Media With Pink and Yellow
Somkid: Hunt Person Behind Royal Health Scare
Outpouring of Prayer, Anxiety About Future at Siriraj Hospital
No Emergency Cabinet Meeting Today, Gov't Spokesman Says
In Pink and Yellow, People Unite at Siriraj to Wish the King Well (Photos)