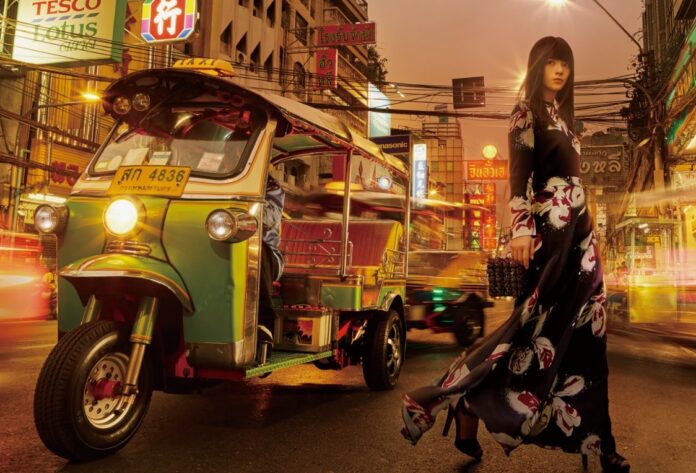 BANGKOK — Officials are hoping that an all-girl Japanese J-pop band will inspire more women and young people from that nation to visit Thailand.
Nogizaka46 – an official "rival" band of the more prominent girl group AKB48 – was appointed Monday to be a tourism ambassador by the Tourism Authority of Thailand's office in Tokyo. The agency's director hopes the appointment will even the current gender ratio of Japanese tourists to the Kingdom, which is lopsided toward men.
"We want to change the image of Thailand to draw newer generations and women," Yuthasak Supasorn said by phone Tuesday. "More than 70 percent of visitors from Japan are men."
He added that women tend to spend more than men during their vacations in Thailand, making them a prime target group.
As of Monday a website had been created with video content featuring members of Nogizaka46 sightseeing in Thailand. In the videos, the group is seen shopping, riding elephants and tasting Thai delicacies.
Consisting of 34 members and 12 kenkyuusei, or trainees, Nogizaka46 was founded in 2011 by the same company behind girl group AKB48 to be its "official rival." While members of the AKB48 are marketed as innocent, childlike ingenues, Nogizaka46 members are depicted as more mature, refined idols.
Yuthasak said Monday's appointment was not meant to pit the fans of either group against each other. He said the decision was made by the tourism department's office in Tokyo, and the rationale was to promote Thailand through the online music industry.
"Last year we had about 1.4 million visitors from Japan," Yuthasak said. "We made it our goal that by 2020 that number would be 2 million."
Related stories:
From Kawaii to Narak: Bangkok Gets Its Own AKB48
Horrified Japan Apologizes for 'Deplorable' Thai Skinny Dipping Incident