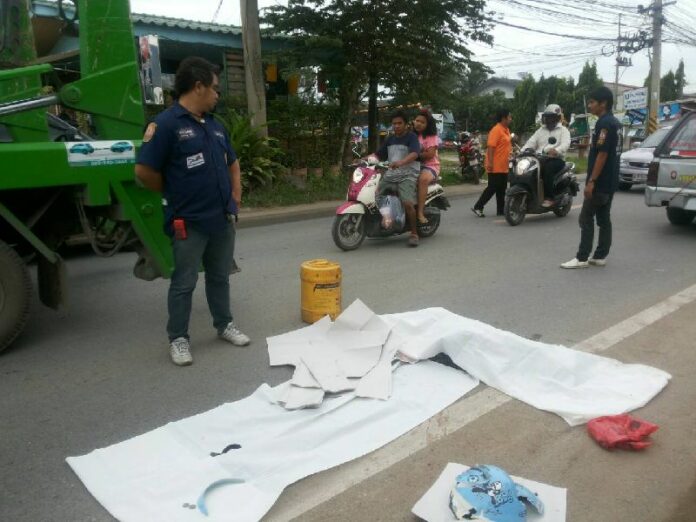 (22 August) A 6-year old
student was killed after a truck reportedly crashed into the motorcycle he was riding in Lamlukka
District of Pathumthani Province.
A witness said the first grader was riding on the back of
the motorcycle driven by his mother when suddenly a six wheeler smashed into the motorbike, crushing
the boy under its wheels.
Rescue workers pronounced him dead at the scene. The boy
reportedly died from massive head injury. It is not clear whether the mother had been
injured.
Police are looking for the driver of the truck, who had fled the
scene.
Motorcycle accidents are one of the leading causes of deaths in Thailand.