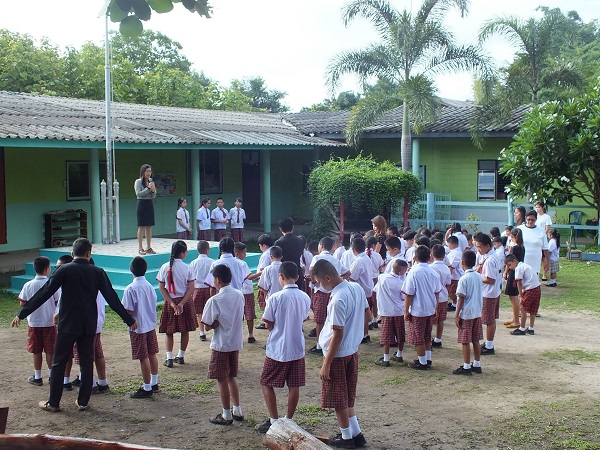 CHIANG RAI — Sixteen days after 17 schoolgirls died in a fire in their dormitory, which lacked smoke detectors or fire alarms, engineers and at least one parent expressed doubt today about the police version of what happened – and no one has yet to be held accountable.
A police spokesman said a report from regional forensic examiners said the May 22 fire at the Pitakkiat Witthaya School in Chiang Rai started with a light located on the first floor. Spokesman Krissana Pattanacharoen said investigators still needed more time to deliberate before they could file any charges.
According to police Maj. Gen. Sun Sukwat, who headed the forensic examination, the threading of a light bulb overheated and melted. The light then fell onto clothing belonging to the children which readily fueled the fire.
A father of one one of the victims isn't buying it.
"The generosity of people from across the country who donated has been great," Winai Pisailert, who lost his 11-year-old daughter, said . "But I still doubt about the cause of the fire."
---
Parents Held Big Dreams for Children Lost in Fire. Now They Want Answers.
---
The national engineering association was also skeptical the fire was caused by a melting light bulb unscrewing itself.
Pichaya Chantranuwat headed a team from the Council of Engineers who conducted an inspection of the burned dormitory after the fire.
According to him, all other light bulbs in use at the school were up to standards and installed not long ago. Also, he wrote online, none of the children would have died had there been basic, legally mandated safety equipment in the building.
"If they installed smoke alarms, which could detect smoke from fire in the very first minute, all children would have been safe," Pichaya wrote on his Facebook.
All 17 students, hospital examiners concluded, were killed by carbon monoxide poisoning which meant they were already dead when the fire reached their room.
After declining to identify the fire's cause for two weeks, police provided the light bulb explanation on Friday, the same day national police authorities traveled to Chiang Rai, and a press event was staged at which Chiang Rai Gov. Boonsong Techamaneesathit posed for photos handing over donations to the families of the dead girls.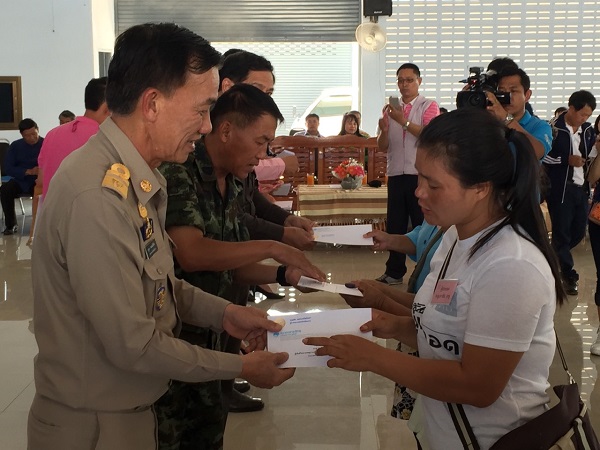 Pitakkiat Witthaya School reopened May 30 without any apparent safety inspection. Some of the students are now sleeping in a temporary building there.
Winai, an Akha ethnic father, said that while he received 750,000 baht Friday for the loss of his daughter Fai, he didn't get what he really wanted: answers for why she is dead, and someone to answer for it.
"I asked the police, and they said they had no idea. They need to wait for further investigation," he said. "I want them to give me some reasonable explanation."
Related stories:
Parents Held Big Dreams for Children Lost in Fire. Now They Want Answers.
Students to Bed Down Again at School Where 17 Girls Just Burnt to Death
No Smoke Detectors in Dorm Where 17 Schoolgirls Died
Police Tight-Lipped About Cause of Fire That Killed Schoolgirls