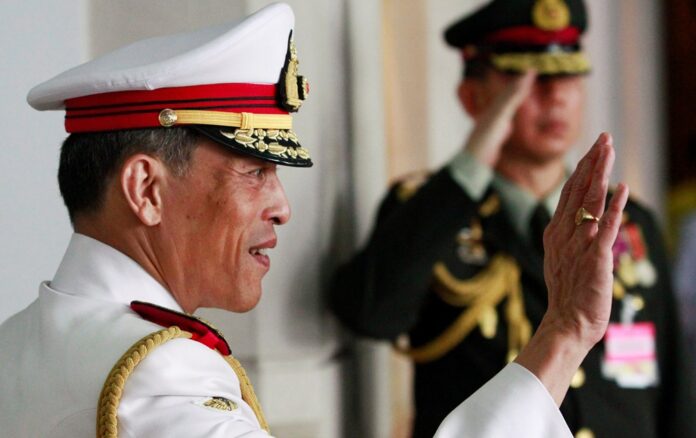 BANGKOK — A historic ceremony in which Crown Prince Vajiralongkorn is expected to accept the ceremonial invitation to become king will be televised nationally Thursday evening.
The broadcast starts at 6:30pm when Pornpetch Wichitcholchai, head of the junta-appointed legislature, will meet the Crown Prince at Dusit Palace and ceremoniously invite him to take the throne two days after he was proclaimed King Rama X.
He will succeed his father King Bhumibol, who died in October at 88.
Update: Vajiralongkorn Ascends the Throne as King Rama X
The ceremony will also be attended by Prime Minister Prayuth Chan-ocha, Chief Justice Weeraphol Tangsuwan and Regent Prem Tinsulanonda.
Members of the parliament on Tuesday acknowledged his rightful claim to the throne as required by the constitution.
The official announcement of Rama X, the 10th king of the Chakri dynasty, will be made at 8pm.
Related stories:
Prince Vajiralongkorn Proclaimed King Rama X
Crown Prince Vajiralongkorn – In His Own Words