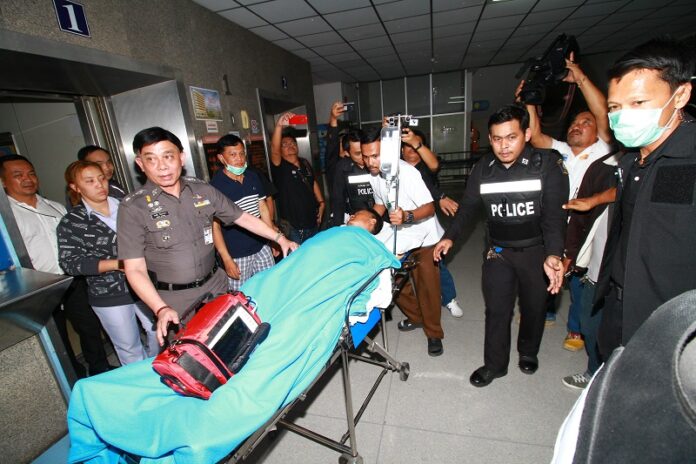 SAMUT PRAKAN — A Bhutanese teacher was found by the side of a road in Samut Prakan province on Wednesday night, nine days after he disappeared from a Bangkok hotel.
Harka Bahardu Sabba, 40, who disappeared from a Bhutanese education delegation and was the subject of a police hunt, was found 28 kilometers from where he was last seen on Sai Luat Road in Samut Prakan city. He was found unconscious and was taken to a hospital by rescue workers.
Samut Prakan police commander Thammanoon Trithipphong said police would have to wait until he recovers to question him. He said the Bhutan Embassy has been notified.
Read: Search Continues in Strange Case of Bhutanese Teacher Missing 9 Days
Sabba appeared to be suffering from exhaustion and had some scratches on his body. He is now being treated at the Police General Hospital.
Sabba was supposed to travel to Chonburi province with his group of teachers from Bhutan but he disappeared from Sena Place Hotel in Soi Phaholyotin 1 on the morning of Jan. 23.
A police search and social media campaign were launched for Sabba, who spoke neither English nor Thai. He was spotted several times in Samut Prakan in southwest metro Bangkok. He was found almost 28 kilometers from the hotel, a nearly six-hour walk, according to Google Maps.