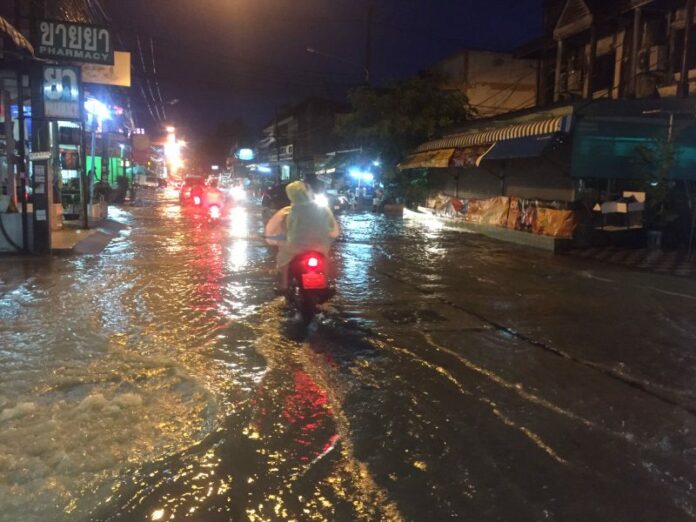 BANGKOK — Expect rains across the kingdom through Wednesday, and a slim chance of it Thursday through the the weekend.
According to the Thai Meteorological Department, there's a 60 percent chance of rain in the capital until hump day, with highs of 35C and lows of 28C. Thursday through Saturday, will see it drop to a 40 percent chance of rain.
There's a higher chance of rain in the provinces: 80 percent in the south, 70 in the east and 60 percent in the central and northern regions through Wednesday and decreased chances after. Residents on the Andaman coast should beware of storms and rough seas.
The half-week of rain is due to a southwest monsoon from the Andaman Sea that will peak by Wednesday before lessening in intensity.
Related stories:
Sunny Break's Over as Rainfall Returns
Bangkok to Take a Break From the Wet This Week
Wetpocalypse: Bangkok Floods Again (Photos)There's a Storm Rising Over Bangkok Tonight
Sunshine and … Just Kidding More Rain All Week
Monsoon Now: Prepare to Get Wet
Flooded Areas Across Bangkok After Last Night's Big Storm (Photos)
Monsoon Brings Spectacular but Dangerous Falls to National Park