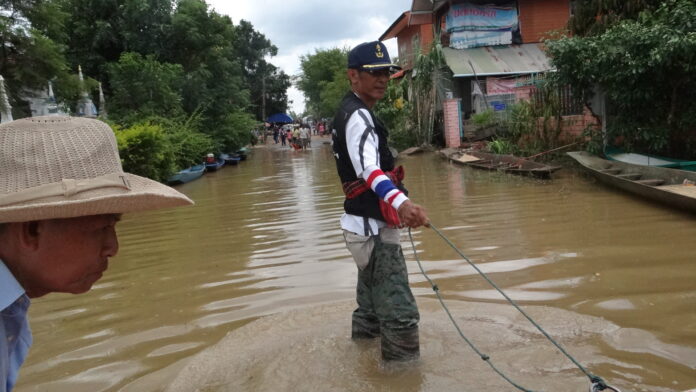 BANGKOK — Brace for some very wet days as heavy rain is expected throughout the realm into next week. Either way, rain.
The capital is in for a drenching that will peak Sunday then continue through Tuesday, with lows of 24C and highs of 36C. Commuters should expect to be stuck in traffic slower than a zombie's shuffle.
More rain is expected in the flood-ravaged north, central and eastern provinces, where dozens of lives have been lost and and waters have yet to recede.
The southern provinces will see a 70 percent to 80 percent chance of rain through Saturday and slightly less thereafter. Residents are advised to be on alert for flooding, and ships on the Andaman coast are warned to stay ashore through Friday.
The meteorological maesters say the downpours to come are due to southeastern monsoons moving over the Andaman Sea and Gulf of Thailand compounded by a low-pressure system moving in over north Vietnam.

Flooding Wednesday in Chiang Mai city.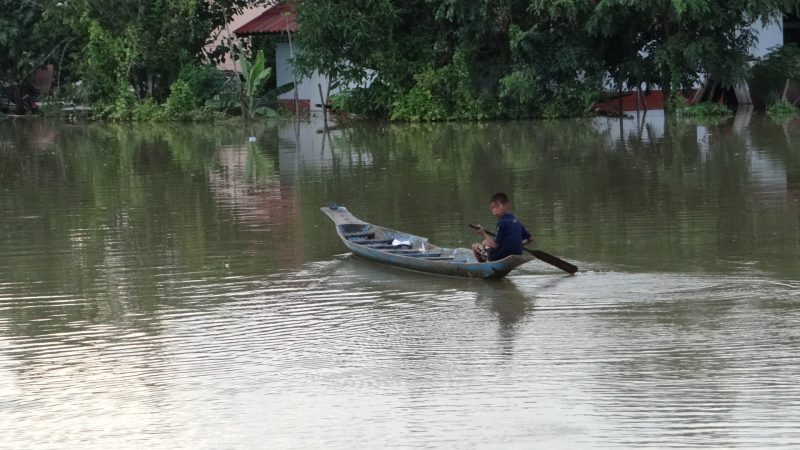 จะตายกันไปข้างนึงปกติคือ1ชมนึฃถึฃนี่ล่อเกือบ3ชม อีดอกกกแครายว่าเหี้ยและเจองามวงวานเข้าไป อีสัส #ฝนตก pic.twitter.com/wYXYBuPhTZ

— วิวววิววววว (@viewwiiz) August 17, 2017
Related stories: