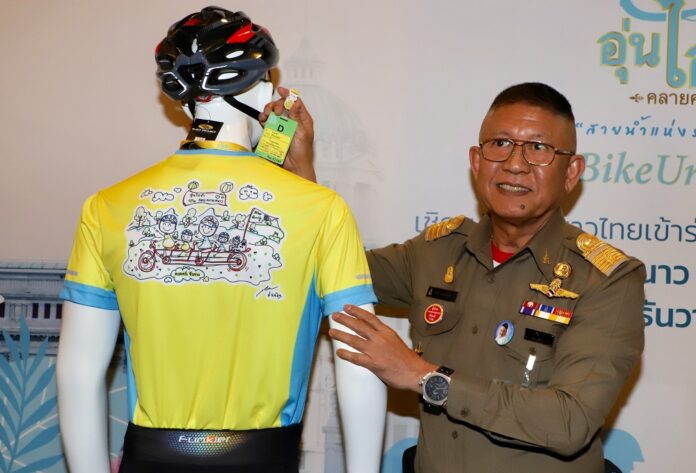 BANGKOK — His Majesty the King will bike around a track at Suvarnabhumi Airport on Friday ahead of a mass cycling event he will lead next month, according to the government.
King Vajiralongkorn's planned visit to the international airport, which is located in Samut Prakan province, was announced Tuesday by junta chairman Prayuth Chan-ocha.
The monarch is set to return to the province Dec. 9 at the head of a massive peloton going from the Royal Plaza in front of the Dusit Palace to Lat Pho Park and back. The entire event, called Bike Un Ai Rak (The Warmth of Love), is expected to cover a total 50 kilometers.
Palace officials today also unveiled T-shirts for the event featuring a drawing made by His Majesty. It shows a family and a dog riding tandem.
The government has invited members of the public to register and accompany the king that day. They can sign up by going to the official website, entering their details and choosing which portion of the route they would like to join. English-language registration is available on the site.
Similar cycling events will be held in other provinces. Officials expect up to 100,000 participants for the main event in Bangkok alone.