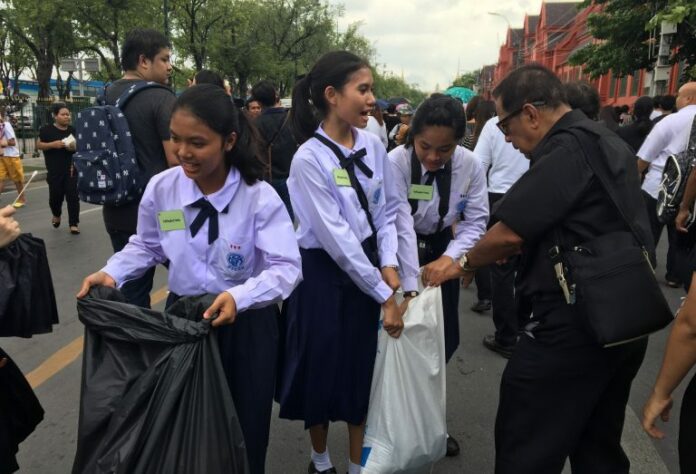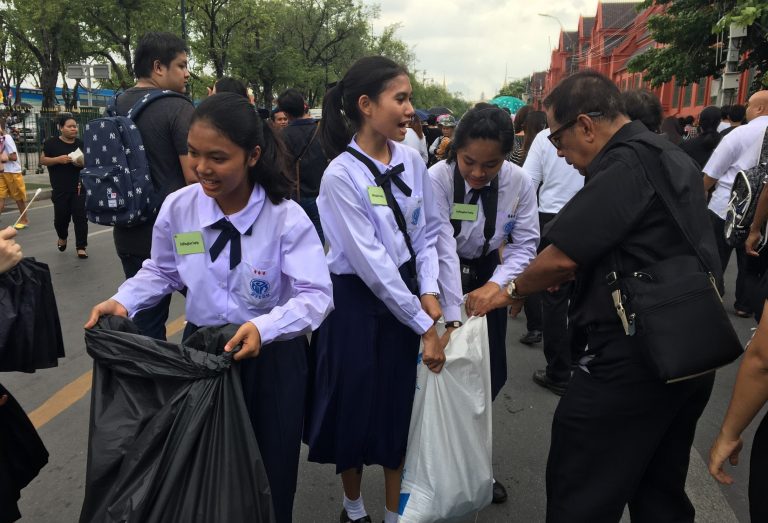 BANGKOK — As the kingdom mourns its King, many are turning their grief into generosity to help each other out.
Mourners heading to Sanam Luang on Monday can expect to find free bus rides, food and other amenities offered by volunteers.
Students were handing out black ribbons and collecting trash around the royal park Sunday afternoon, while several private organizations set up tents giving away food and medicine.
Some motorcyclists and van drivers were offering free rides throughout the capital to mourners trying to reach the Grand Palace to pay their respects, where a number of vendors had been reported giving food away.
The military has brought its resources to bear as well to provide transportation, food and security.
Gen. Jorm Rungsawang of the Royal Thai Air Force said the Air Force will provide free transportation from 6am to 6pm now through Oct. 24 between Phahon Yothin Road and the Sanam Luang, next to the Grand Palace.
The Health Ministry and air force's medical services are setting up first aid stations in the area.
"I actually don't want to command [my troops] to do this, I want them to do it out of their own volition," Jorm said. "The King told us to be good people and good civil servants for the nation. Taking care of citizens is part of what he told us to do,"
The Royal Thai Army has also been providing free water and thousands of meals. Food trucks can be found at the King's Guard, 1st Division Tent on the Thammasat University side of the royal field.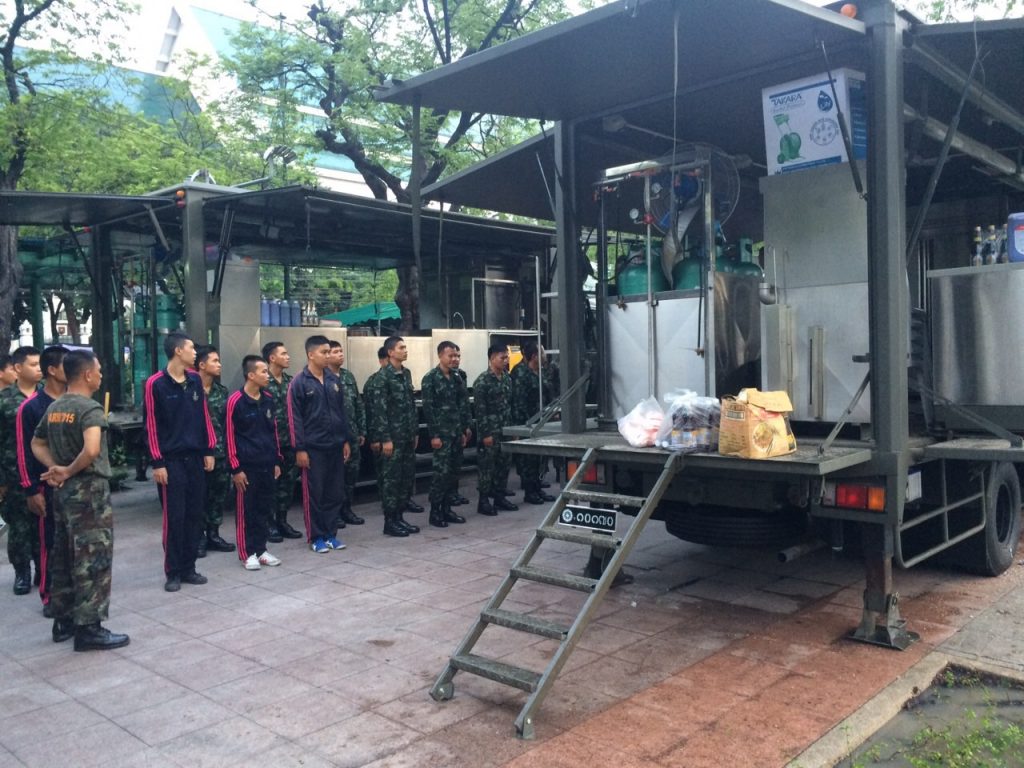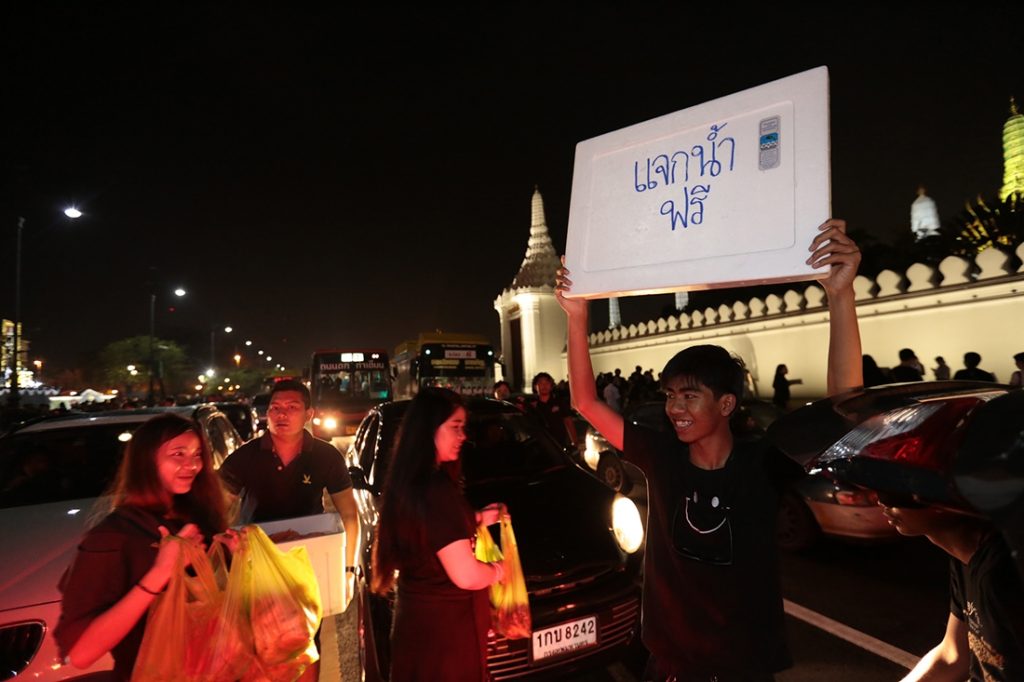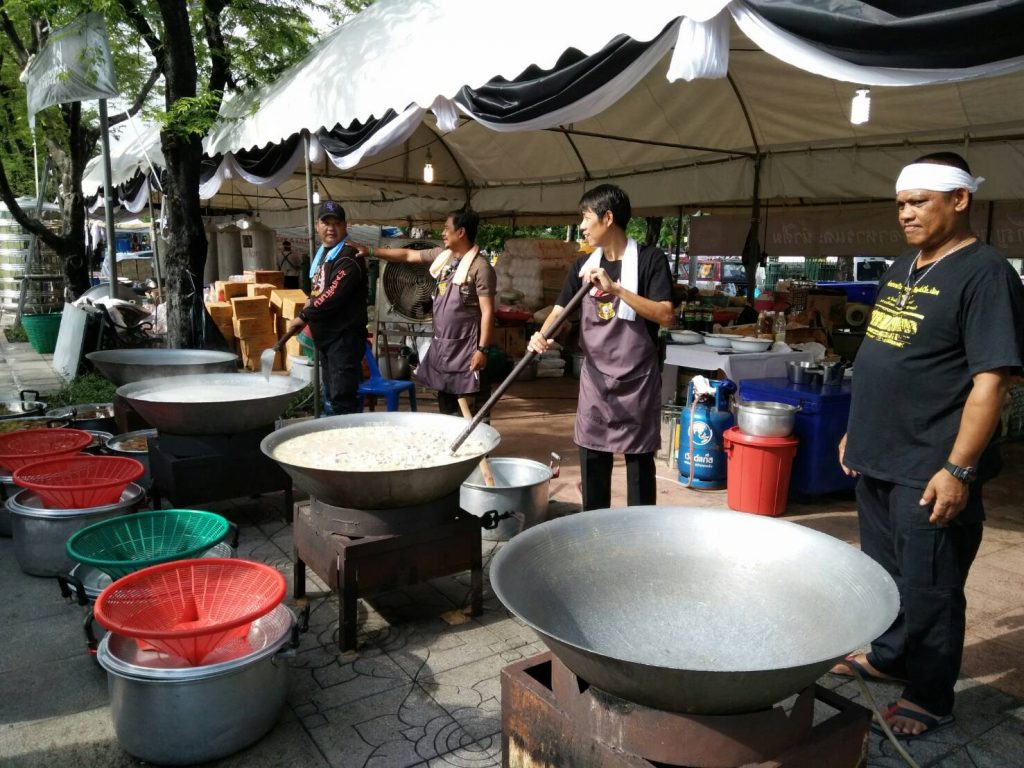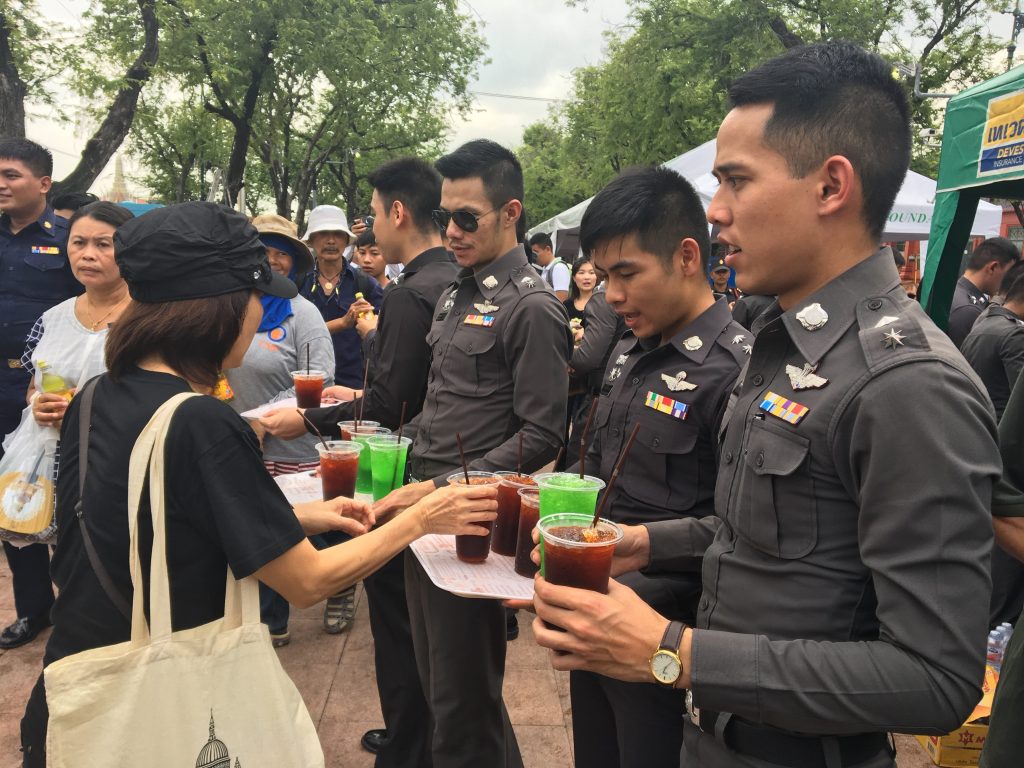 Related stories:
Black Friday: Crowds Throng Palace For Final Glimpse of King (Photos)