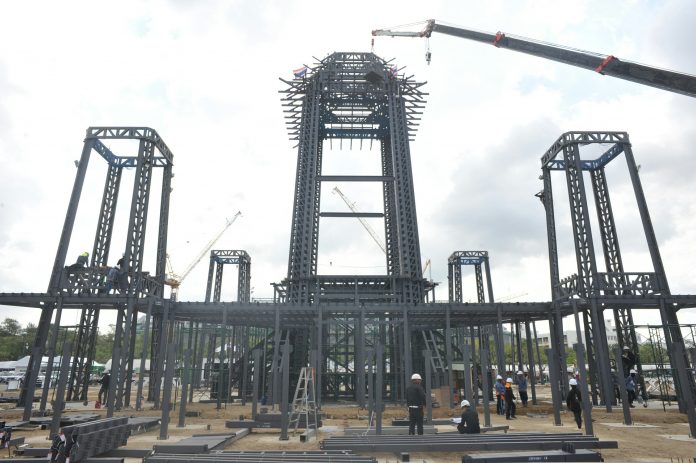 BANGKOK — His Majesty the Late King's cremation on Oct. 26 will be marked with a national public holiday, the interim cabinet announced Tuesday.
The funeral rites will occur Oct. 25 through Oct. 29. On the second day, King Bhumibol's remains will be cremated. The cabinet hasn't confirmed whether the other four days will also be holidays.
The ritual is set to draw millions of mourners to the capital city to express their grief to the only king many knew all their lives. It will be the first funeral for a monarch in over 80 years.
The date of cremation of King Bhumibol, who died at 88 in October, was submitted by the government to his heir and current monarch, King Vajiralongkorn, earlier this month. The proposal has been approved by the king, according to a palace document seen by the media.
A massive funeral pyre is being built at this very moment on Sanam Luang, the site of royal cremations for the past 200 years. Once it is completed, the multi-million baht pyre, which will feature intricate Thai art and craftsmanship, will cover a length of 80 meters on the northern side of Sanam Luang.
Two weeks ago, the cabinet approved two new holidays: July 28, King Vajiralongkorn's birthday; and Oct. 13, which will mark the first anniversary of his father's death.
Additional writing Teeranai Charuvastra
Related stories: