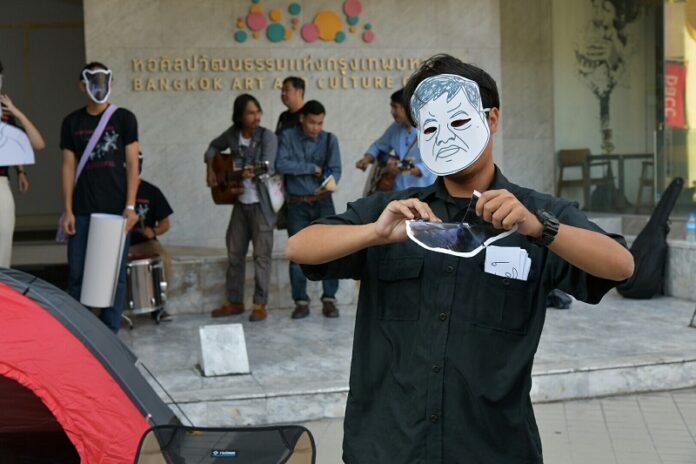 BANGKOK — Dozens of environmental activists joined a protest against a construction mogul accused of killing a black panther late Sunday afternoon at a downtown art gallery.
T'Challa, a group of student activists from Rangsit University, staged a protest for the third time at the Bangkok Arts and Culture Center to call for justice to be done to Premchai Karnasuta, accused to hunting and consuming a black panther from a wildlife sanctuary.
"It's not just about killing the black panther or preserving the environment. It's about inequality in the justice system between the rich and the poor. This blank panther is the soul that binds people, animals and the forest together," the group" said Thatchapong "Boy" Kaedum, leader of the group.
Among the protesters was student activist Netiwit Chotiphatphaisal.
Thatchapong called for businesses and government agencies to cease operations with Italian-Thai Development.
The activists made a mock re-enactment of the mogul at his camp in Thungyai Naresuan Wildlife Sanctuary, where he was caught with the panther carcass in early February.
Saksith "Tor" Popangpum, 23, who played Premchai, sat with spread legs in a makeshift camp while chopping up a fake penis, boiling it in a pot and then pretended to eat it.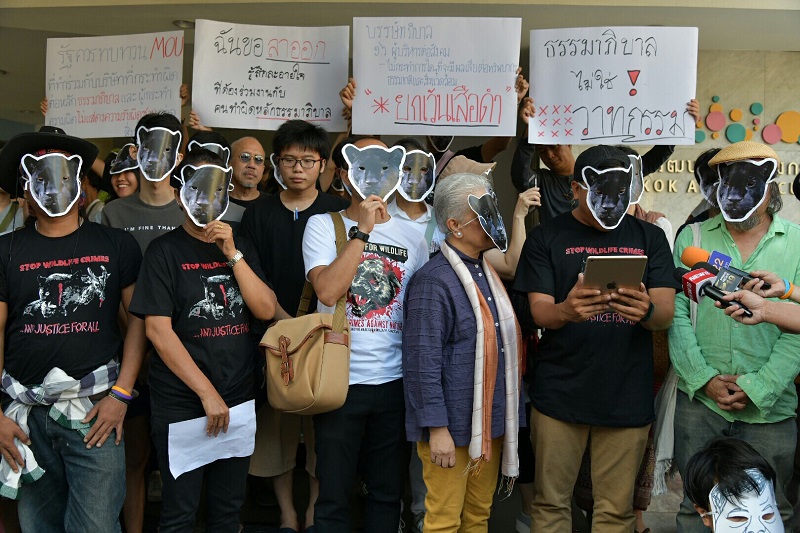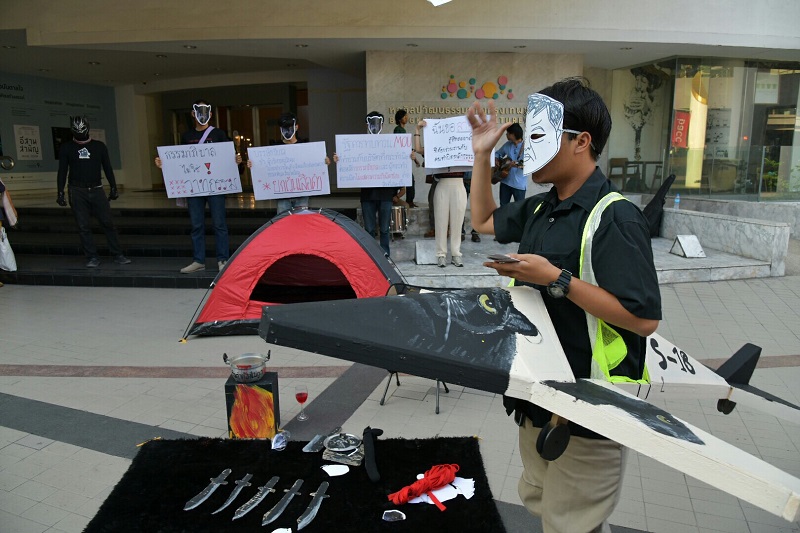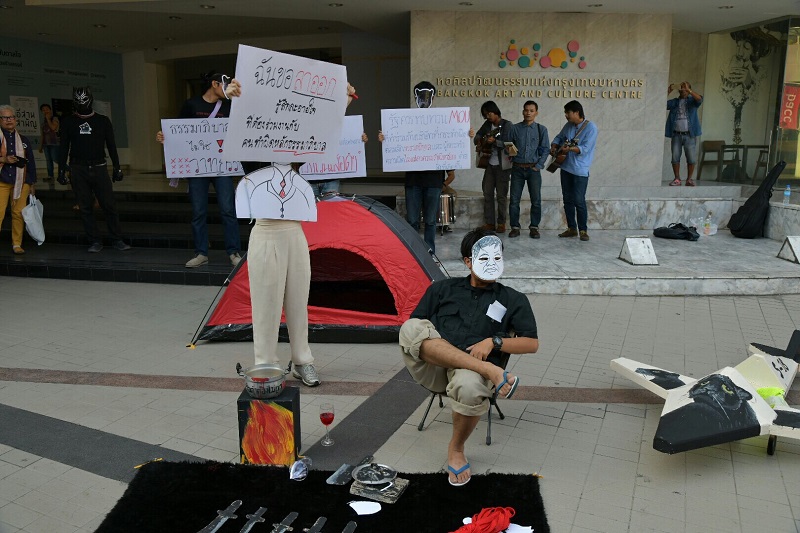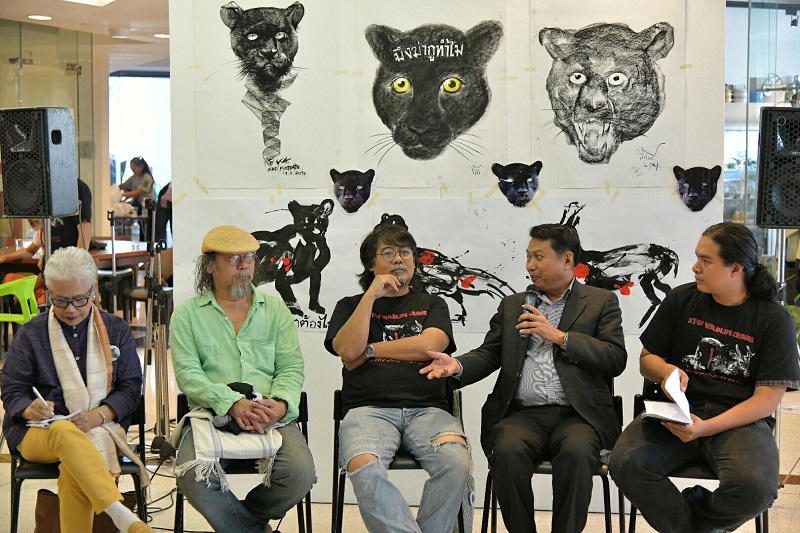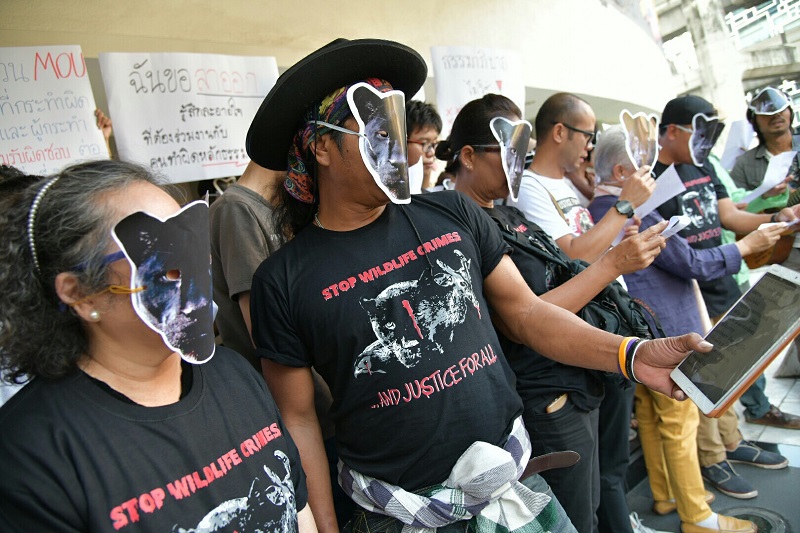 Related stories: