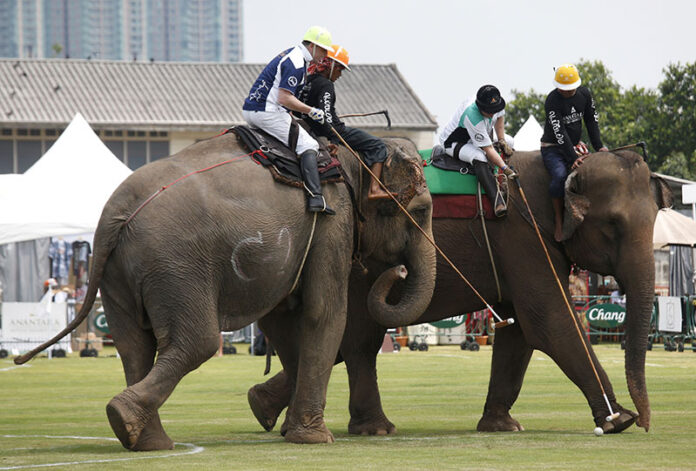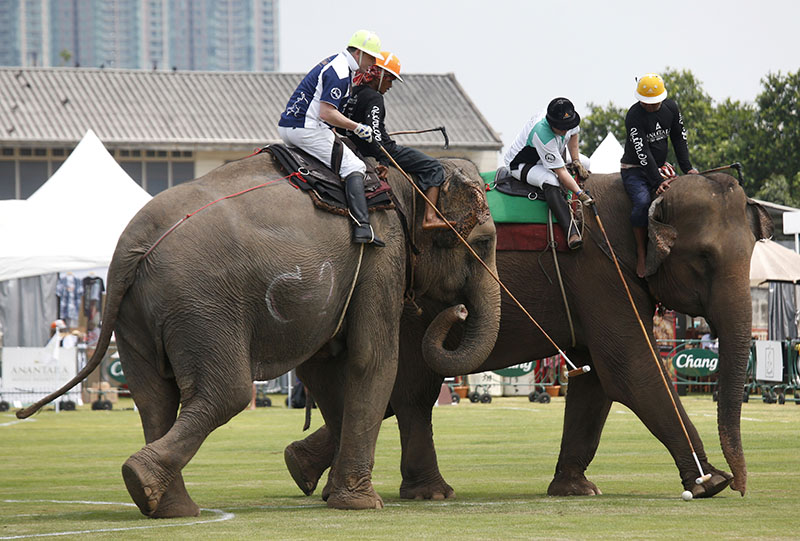 BANGKOK — An international animal rights organization said it would continue pressing for Thailand to drop an annual elephant polo event after convincing eight sponsors to pull their support.
Eight foreign multinationals have reportedly withdrawn their support for the King's Cup Elephant Polo tournament following the release of a video showing mahouts violently striking the elephants was published by People for the Ethical Treatment of Animals, or PETA.
Read: Elephant Polo to Continue Despite Abuse
PETA said Wednesday that the eight former sponsors were Sunraysia, Campari Group, Grohe, Ecolab, JDE, Angus Energy, Hafele and Vespa. All firms are based in Europe, the United States or Australia.
"Animals are not ours to use for entertainment," PETA's Ashley Fruno said via email. "PETA urges everyone visiting Thailand to avoid elephant polo or any animal attractions as every ticket purchased pays for the cruelty to continue."
The group repeated its call for other international brands including winemaker Ferrari Spumante, Ripley's Believe It or Not, Hooters, Citibank and Johnnie Walker to drop support.
"PETA will continue to write to companies who have not withdrawn their support of the event, and will continue to educate tourists to make sure that they know that anytime they see elephants perform or give rides, the animals were first beaten into submission," Fruno wrote on Thursday.
On March 9, PETA published a video showing mahouts repeatedly strike elephants on the head and jabbing them with bullhooks – weapons that resemble fireplace pokers with sharp metal hooks at the end.
William Heinecke, host of the annual King's Cup Elephant Polo, said afterward the abuse amounted to isolated incidents and did not warrant canceling the event.
In 2011, an elephant polo match in the northern India city of Jaipur was canceled after PETA protests led to beer giant Carlsberg dropping its support.
Related stories:
Elephant Polo to Continue Despite Abuse