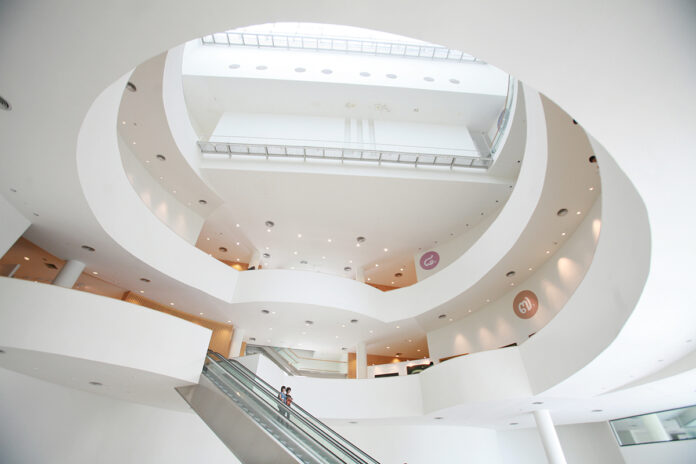 BANGKOK — A week after the city sent a utility termination notice to a downtown public arts venue, City Hall officials said they had agreed to pay for it – but no other maintenance costs.
Director Pawit Mahasarinand of the Bangkok Art and Culture Centre said Wednesday after a meeting with Deputy Gov. Taweesak Lertpraphan that city hall promised to pay for the venue's utility bills – but nothing else in the proposed budget. Earlier this year, the administration proposed turning the venue into a coworking space, before sending a utility termination notice to the BACC last week.
"Are they just paying for the water and electricity because everyone saw the bill about cutting it?" Pawit said.
The BACC's yearly utility bills are approximately 8 million baht. The administration promised to pay them for the fiscal year 2018, which ended Sunday, and the fiscal year 2019, which ends in September 2019. Still, that may not come to pass, Pawit said. The center's contract with the city prevents the government from legally paying for the venue's expenses – which includes bills.
"This is another thing I personally don't understand. They're contradicting themselves. They have to amend it so the city's support can be legal," Pawit said.
Read: Starved of Funding, BACC Unable to Pay its Bills
The center recently submitted the administration a 53 million baht budget proposal to the Bangkok Metropolitan Administration.
At a news conference Sept. 26 – where Pawit announced the city sent a utility termination notice – he said the center will only operate until the middle of next year. Therefore, the promised 8 million for utility bills is only a small portion of that sum.
"The situation remains the same, that we can only continue operating like this until the middle of next year," he said.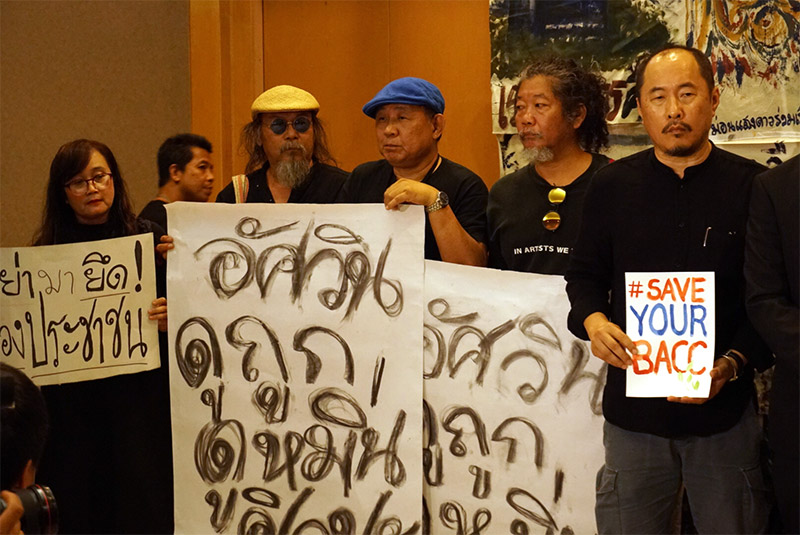 Utility bills aside, Pawit said all other maintenance costs are unaccounted for: exhibitions cost about 11 million baht, educational activities 4 million baht, performing arts activities about 3 million baht – almost a million for maintaining the library and so on – including a budget to replace the decade-old elevators and escalators.
"I was stuck last week in an elevator at 11pm," Pawit said.
The center started a public call for donations last week. Although donations aren't large, "it shows that symbolically, a lot of people care," Pawit said. He said he hasn't checked out the exact donated amount yet.
"Gallery Drip Coffee on the ground floor donated their net sales, not their profits, which accounts for 42,000 baht. Another shop, It's Going Green, donated 20,000," Pawit said.
Related stories:
Starved of Funding, BACC Unable to Pay its Bills
City to 'Investigate' Management of BACC
City Hall Won't Take Over BACC – Won't Fund it Either
Famed Artists Say No to City Hall Takeover of BACC
City Hall Signals Retreat on BACC Takeover Plan
The City Actually Wants to Turn BACC Into a 'Coworking Space'