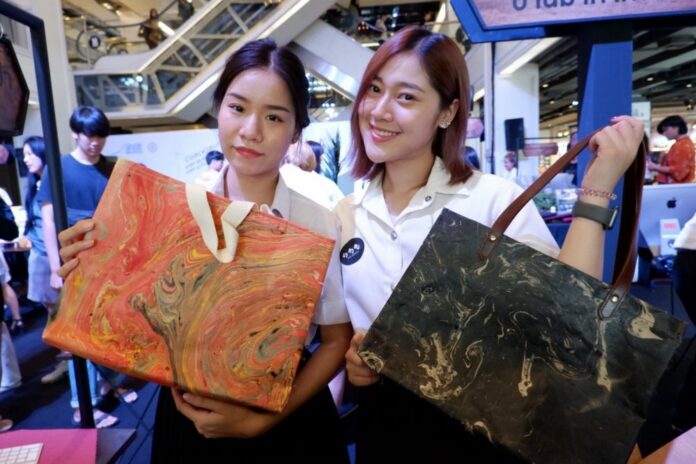 BANGKOK — When three university students saw an uncle lauding mud from a bay in Nakhon Si Thammarat, they created a spa business for him, complete with repackaged products and spa packages.
After Chitlada discovered the Chak Ngeaw Chinese Village in Pattaya offered rickshaw rides and qipao rentals – as well as a new side to the image of the debauched beach city – she contacted the village heads and taught them how to market their neighborhood via social media.
When Orachun hiked in the mountains in Kanchanaburi province to find a mine-themed homestay, he decided to create a Boy Scout-style patch and a historical photo book to draw visitors to the area, where tin mines boomed from the 1940s before closing down in the '90s.
These are some of the final thesis projects by tourism communication students from the College of Social Communication Innovation, Srinakharinwirot University, presented at the Mahachon Exhibition at Siam Center. Their task was to make existing but unknown tourism destinations modern and desirable to both Thai and foreign tourists.
LIVE: Tourism Communications students from Srinakharinwirot University present their local tourism theses at the Mahachon exhibition at Siam Center. Story: https://www.khaosodenglish.com/news/business/2018/04/27/urban-youngsters-develop-tourism-for-rural-destinations/

โพสต์โดย Khaosod English เมื่อ 26 เมษายน 2018
The projects show that there are tourist destinations in Thailand which lack effective marketing by the older residents. But younger generations' tech-savvy social media and artistic skills may be enough to bring adventurers to the far-flung coffee fields of Loei or dive and view seahorses in Chumphon.
Some focused on drawing attention to cultural areas, such as Chitlada's Chinese village. Danuchae Veerathanon, 22, and his group contacted municipal authorities in Nonthaburi to market the ethnic Mon area of Koh Kret as a destination for gastronomic tourism, making a map of spots to snack on fried flowers and kao chae.
Thanaporn Rahothan, 22, and her group went to the Kudeejeen neighborhood in Bangkok, populated by Thai-Portuguese descendants who moved from Ayutthaya during King Taksin's reign, where they found a bakery that makes Portuguese-inspired Thai desserts in charcoal fires. They created logos and social media channels for people to find the factory and buy their snacks.
"They didn't believe in us at first since students had tried to market for them before but abandoned the project," Thanaporn said. "But we taught the family there, especially the younger members, how to feed content into social media and schedule posts."
Rossakon Sangkanphet's group made the Golden Bay Spa to market Nakhon Si Thammarat's mud.
"The people down there all thought this loong was crazy because he was obsessed with the mud from Ao Thong. Some visitors had been throwing mud around for fun and saw that the mud was smooth, and asked the loong to get it tested. He got official certification that it was good for your skin, as good as mud from the Dead Sea," Rossakon said.
Rossakon said she and her group created a spa business for him, even marketing the first mud massage on a fisherman's boat in Thailand, priced at 1,650 baht for two and a half hours out at sea.
One group worked with the only resort on Koh Sriboya to draw visitors to the Krabi province island. Another worked with ethnic Lua farmers at Kokong village in Nan province, creating a 2 meter-tall mascot for their village to attract passersby.
Still, for these good ideas to have the desirable tourism draw, the students' business plans must not be abandoned by locals.
"Some of the older local people haven't opened their minds to new media yet," Chanya Burinkul, one of the students, said. "There is a generation gap that sometimes made discussion hard. They'd ask, 'why does it have to be like this?' So we would have to explain where we were coming from."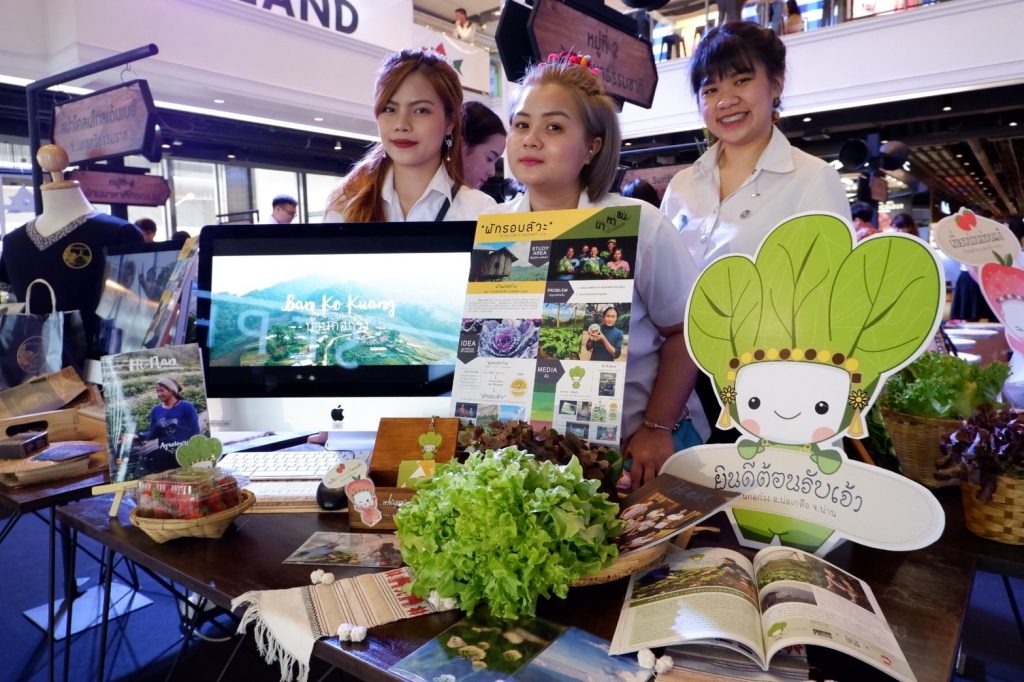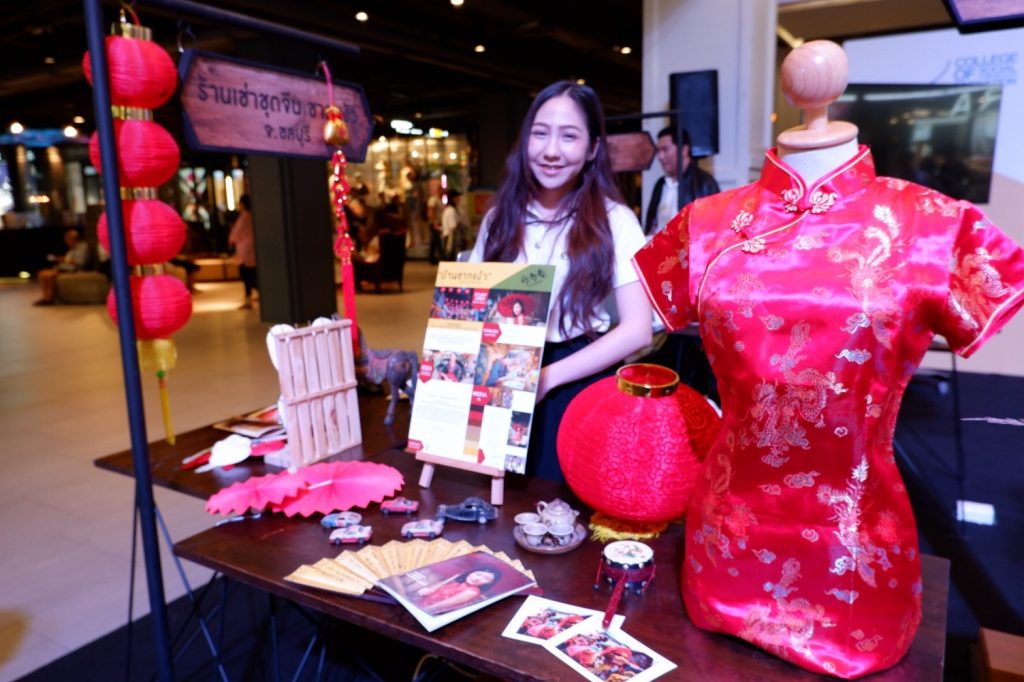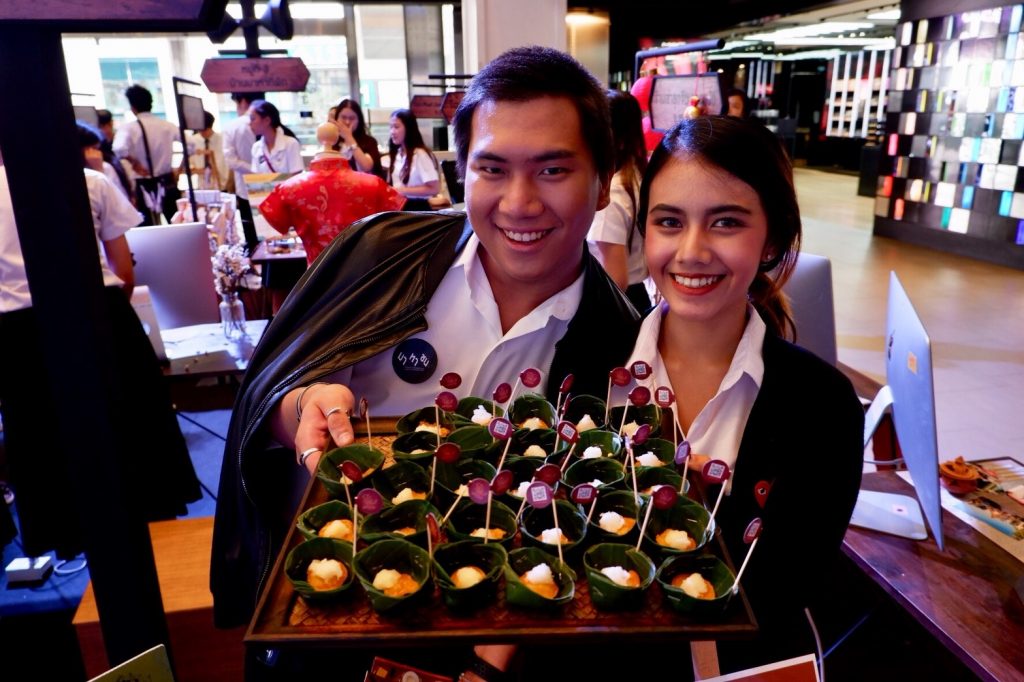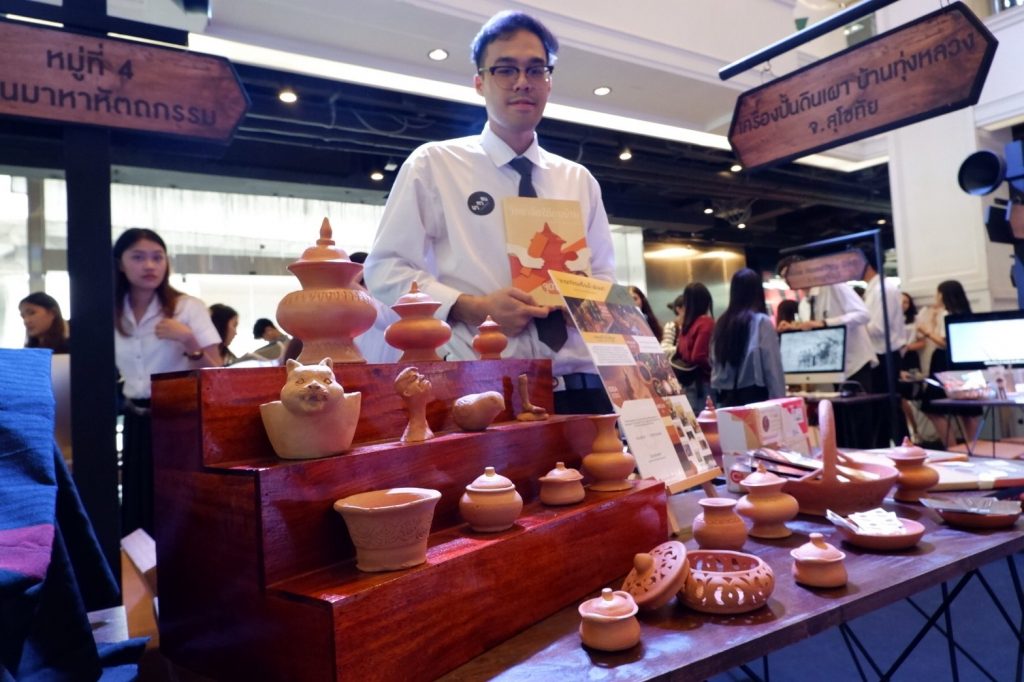 Related stories:
Jewelry Brand Brings Beauty From Blight of Khlong Toei Slums
Designers Take OTOP Products From Nope to Dope
Thai Folk Arts Get 21st Century Makeover
Everyday Thainess Reimagined For Bangkok Design Week