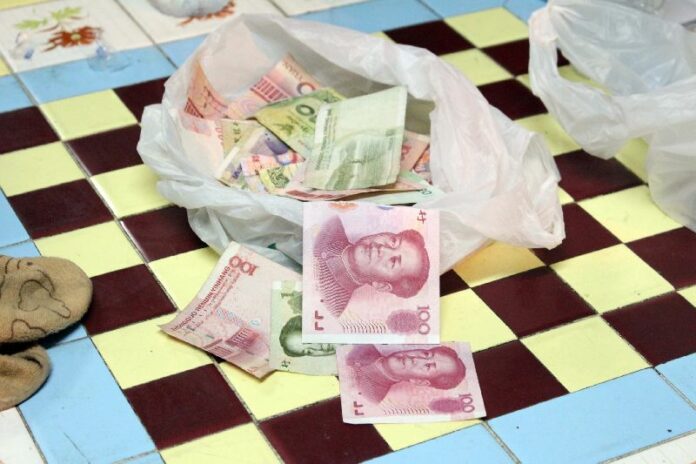 CHONBURI — Police reportedly stopped a 25-year-old Chinese tourist from committing suicide near the resort town of Pattaya last night.
Pol.Sgt. Thoranikarn Wajjana said he was manning a checkpoint with other officers on Pattaya-bound highway at around midnight when he spotted a foreigner wandering on the road.
When police officers questioned the man, he only shook his head, Pol.Sgt. Thoranikarn said.
"He appeared to be in some kind of distress," said Pol.Sgt. Thoranikarn.
Police say the man was carrying a Chinese passport with a 15-day tourist visa. The man also had torn-up banknotes in renminbi and baht currencies in his bag pack, according to police reports.
The police officers later escorted the man to Nong Plue Police Station and arranged for a Chinese interpreter to question him.
The tourist said he was very stressed and wanted to kill himself, but did not give any further details, police said.
Pol.Col. Pramote Ngampradith, superintendent of the police station, said he speculated that the Chinese man tried to commit suicide by wandering onto the highway. "He must have had some problem that he could not tell other people," he said.
Pol.Col. Pramote added that police are detaining the man "at a safe location" out of fear that he may try to commit suicide again if released. The Chinese embassy in Bangkok has been contacted, according to the officer.
For comments, or corrections to this article please contact:[email protected]
You can also find Khaosod English on Twitter and Facebook
http://twitter.com/KhaosodEnglish
http://www.facebook.com/KhaosodEnglish