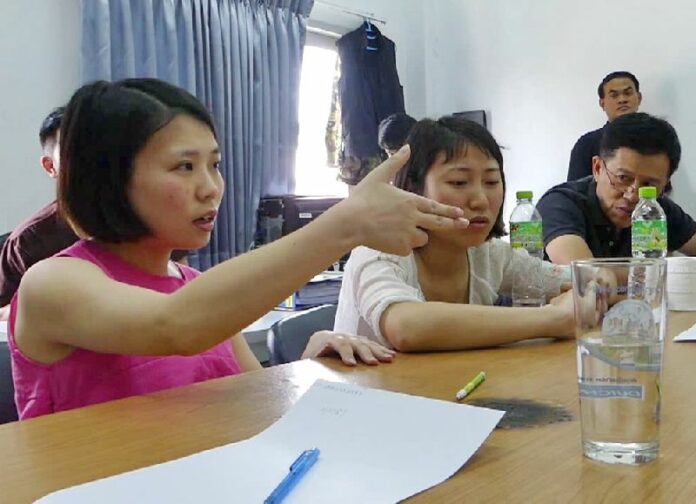 PATHUM THANI — Two Chinese tourists allege they were robbed at gunpoint by a taxi driver in northeastern metro Bangkok last night.
The two women hailed a cab from BTS Mo Chit on Monday night but instead of taking them to the nearby Northeastern Bus Terminal, the driver drove them to Pathum Thani and robbed them at gunpoint, according to local police officer Lt. Col. Panya Lekdee.
"We haven't identified the suspect yet," said Panya of Lat Lum Kaew Police Station. "We are trying to narrow down the possible suspects."
The two alleged victims were Si Yi Seng, 26, and Go Han, 27 (transcribed from Thai).
The two tourists told Panya the driver left them stranded on the side of the road after taking their clothes, cash and passports. They later sought help from locals who eventually brought them to the police station at about midnight, he said.
Panya said police initially had difficulty talking to the two tourists because they lacked a Chinese interpreter, though one was provided Tuesday. He added that police are inspecting CCTV footage from around BTS Mo Chit for clues about the suspect.
Related stories:
Cab Driver Who Allegedly Robbed Chinese Tourist Arrested
Taxi Driver Busted for Stealing Tourists' Bags at BKK Airport
Tourists Robbed By Tuk-Tuk Driver and Motorcyclist Duo
Pattaya Man Reportedly Shot For Chasing Tourist-Robbing Teenagers
Teeranai Charuvastra can be reached at [email protected] and @Teeranai_C.