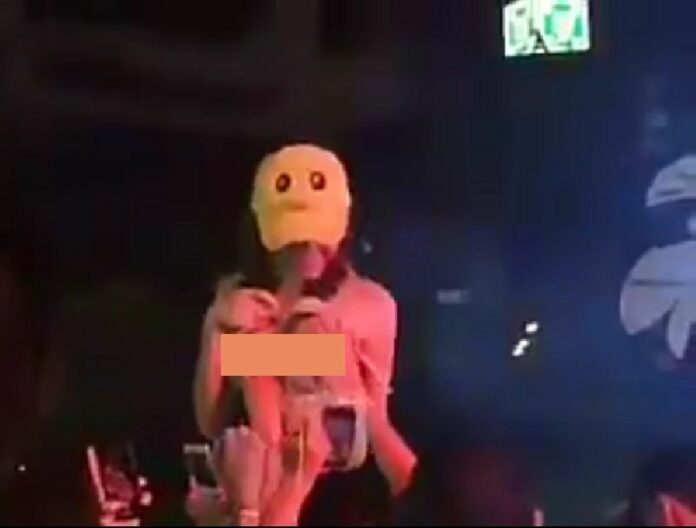 BANGKOK — A man was arrested for posting a video of a topless woman dancing during last year's Songkran festival.
Police said Jakkrapatsorn Akkarapokanan, 29, was charged under the Computer Crime Act for posting the year-old video of a woman rolling up her wet shirt to let revelers touch her breasts. Besides being obscene and a bad example, police said, the video filmed on Bangkok's RCA last year might mislead people into thinking it happened at this year's S2O Songkran Music Festival.
"We seek a court warrant under the Article 14 of 2007 Computer Crime Act," said Police Lt. Gen. Sanit Mahathaworn said in reference to two offenses, importing fraudulent information which can defame others and importing obscene information.
The short, viral video posted on Jakkrapatsorn's Facebook account Wednesday began with a man and woman dancing together. They smile and point off screen to a point the camera then pans, where a woman in a yellow cap stands above the crowd while her exposed breasts are fondled and photographed.
Admitting the clip he posted was actually filmed during Songkran 2015, Jakkrapatsorn said he had no intention to support the act.
"My intention is to pointing out that what was in the clip is the bad thing," he said. "You should not getting this drunk to do something obscene like this."
Jakkrapatsorn said he only wanted to show the clip to his friends. But it went viral and some of those who shared it rewrote the caption to suggest it was from this year's S2O Festival, a commercial dance party supported by major brands and banks.
Jakkrapatsorn also apologized to the event organizer.
He was released on a 100,000 bond. Police said they attempted to find the topless woman in the video to fine her 500 baht for indecency, however the one year statute of limitations had expired.
Related stories:
Cover-Up Crackdown Continues in Chiang Mai
Topless Farang Fined 100 Baht in Chiang Mai
Bangkok Songkran Party Spots Ignore Junta Advice