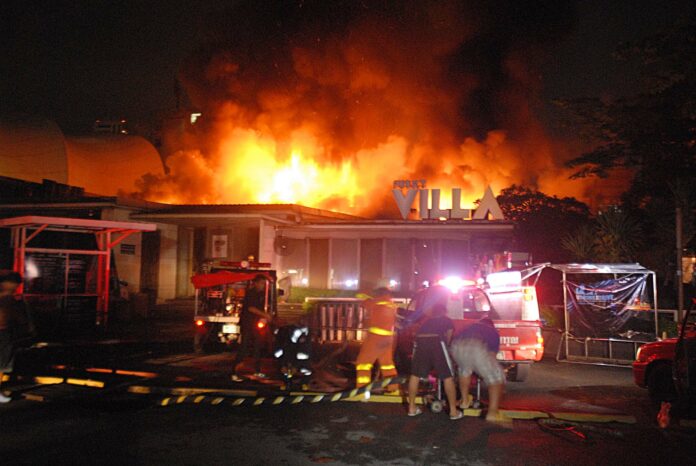 BANGKOK — A popular nightclub in the heart of Bangkok's entertainment district burned down early this morning, though there's no report of any casualty.
Disaster was likely averted as the fire broke out at the usually packed Funky Villa at 2.30am, after the place had closed down, police said.
"No one was injured," Lt. Col. Somsak Mongkolkunakorn said by telephone. "No tourists were there."
Somsak said the fire appeared to start from the "roof section" of Funky Villa, which is located in Arena 10, and upscale nightlife complex on Soi Thonglor 10. Forensic police are still investigating the cause of the blaze. Firefighters took about 45 minutes to contain the fire.
The nightclub will remain closed for now, he added.
Fire codes are selectively enforced, and fires inside nightlife venues have led to loss of life before. Sixty-six people were killed not far from Funky Villa on New Year's Day in 2009 at Zantika nightclub. Four people died in 2012 inside a nightclub on Phuket.
Related stories:
Bangkok Officials Ready To Fight New Year Fires