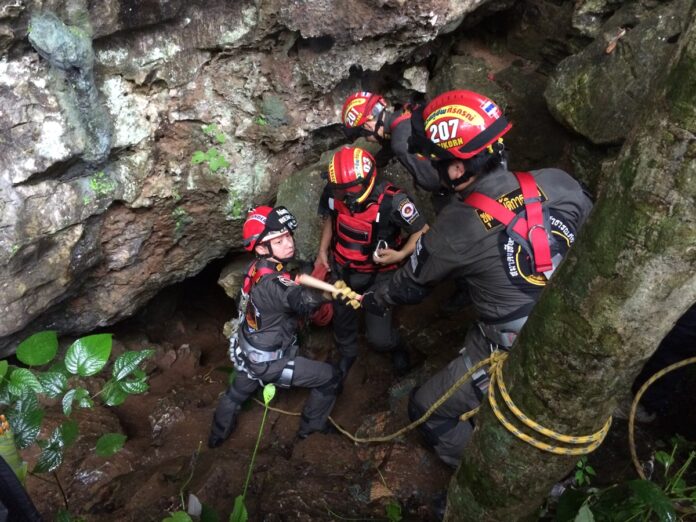 CHIANG RAI — A search for a man who reportedly went missing 10 days ago during a forest meditation trip in Chiang Rai has had no success so far, police said.
Officials have not also confirmed any details about the man, who was described only as "Asian-looking," such as his name, nationality, and whether he might have left the jungle on his own.
Chiang Rai Rangers Searching for Missing Asian Tourist
"We can't make any guess about this," Col. Songkrit Ontrakrai, chief of Mae Sai Police Station, said Monday. "We don't even know if he's already left the place, or if he's gone to meditate at some other spot."
A local vendor told police she saw the man headed to Tham Luang – Khun Nam Nang Non forest park on Aug. 12 after telling her in passable Thai that he wanted to meditate in one of its many caves for several days. He never returned to retrieve the bicycle he left at her stall, the vendor said.
After news spread, Japanese and Chinese embassies contacted police for information, but could not confirm if the man was one of their citizens, Songkrit said.
"So far we have not received any missing person complaint from of his relatives. None," the officer said.
Park rangers wee still searching the area on Monday, but they may call off their effort soon if police receive no new information about the man in coming days, Songkrit added.