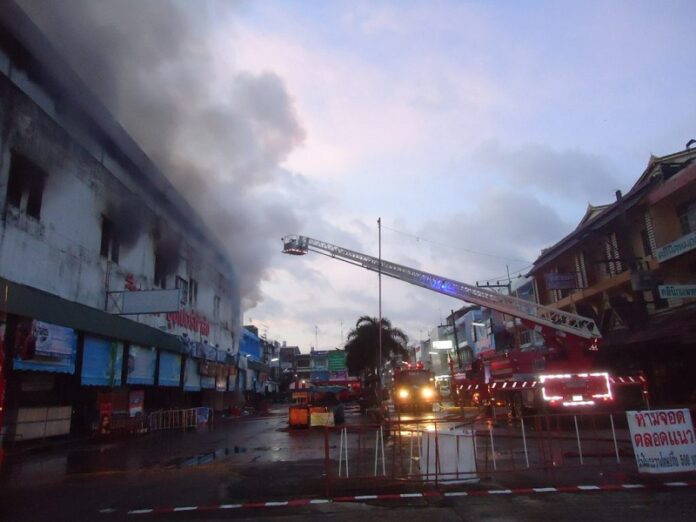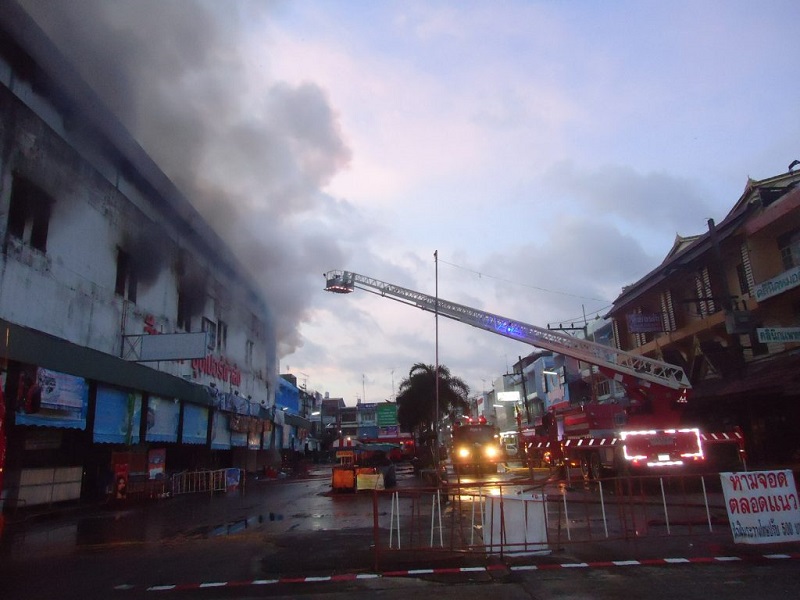 PATTANI — One of five suspects sought in connection with last month's attacks was reportedly being held Monday by the military in the Deep South.
Pattani resident Abdulkadir Saleah (transcribed from Thai) was arrested Saturday for allegedly firebombing the Lee Mart Super Wholesale Building in Trang province on Aug. 12.
He was taken to the Ingkhayuttha Borihan military base in Pattani province, said provincial police commander Daoloi Muandet. Under a special order issued by junta chairman Prayuth Chan-ocha, the military can detain suspects in national security cases up to seven days for interrogation before handing them over to police.
A warrant for the 33-year-old suspect's arrest was issued Friday on arson and explosives-related charges.
No one was injured when fire struck the three-story wholesale outlet at about 3am on Aug. 12. The damage was estimated to be more than a 100 million baht. It was one in a spree of bomb and arson attacks across the southern region which killed four people.
Assistant national police chief Lt. Gen. Suchart Theerasawat told INN another suspect was taken into custody along with Abdulkadir.
Five arrest warrants have been issued for suspects, who are all believed active in the southern insurgency.
Abdulkadir is the only one known to have been arrested so far.