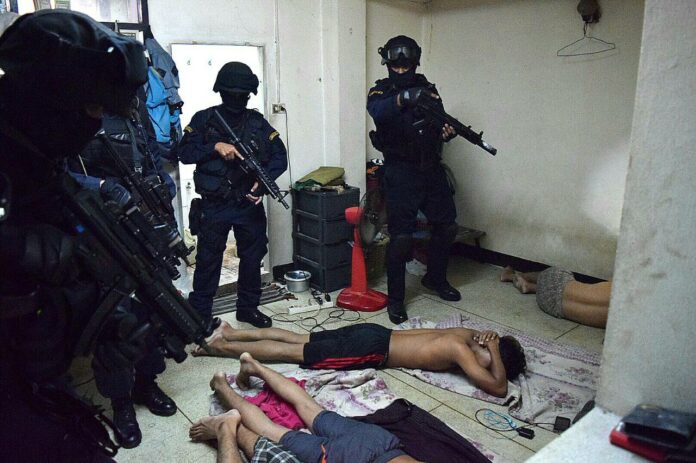 BANGKOK — Five men arrested along the course of last week were still under military custody Monday for their suspected involvement in an alleged plot to bomb Suvarnabhumi Airport and other targets, a junta spokesman said.
Up to 40 people were initially arrested in sweeping raids that lasted several days, raising concerns about arbitrary arrests and secret detentions. The operation was launched after it emerged on Oct. 10 that an unspecified militant group was preparing to stage car bomb attacks at major landmarks in Bangkok's southeastern suburb, including one of the city's international airports.
Read: Six More Arrests in Bangkok Terror Raid
"They have not been charged. They are under process of being questioned," junta spokesman Winthai Suvaree said by telephone. "Some of them have given us useful information."
Col. Winthai said all five hailed from the three southern border provinces where a network of separatist groups has been battling for independence for over a decade.
In a news conference Monday the spokesman named the five men as Talmisi Tohtayong, Muftadeen Salae, Amreeya Ha, Nurman Abu and Usman Kadenghaji.
They are being detained at the headquarters of the 11th Army Circle in Bangkok and will be released within seven days if they are found to be innocent, Winthai said. Someone answering the telephone on behalf of Base Commander Sanitchanok Sangkhachan said he is unavailable for comments.
The rest of the suspects arrested in the raids have been released from custody, Winthai added.
Under special authority granted by the junta, the military can detain individuals for interrogation at army bases up to seven days at a time without a warrant.
Related stories:
Sweeping Bangkok Terror Raids Prompt Fears of Secret Detentions