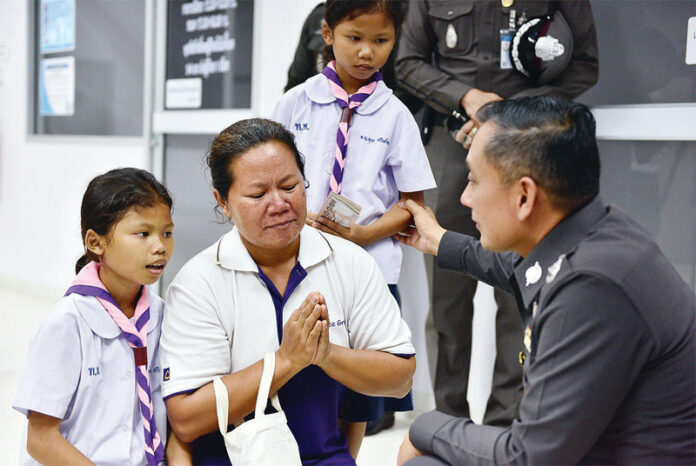 BANGKOK — A security guard struck and run over by a health official earlier this month is now expected to recover, the doctor in charge of his care said Sunday.
Although he showed sign of mental impairment, Somchai Yarmdee emerged from the coma he had been in since earlier this month, according to Sakhon Sukprom, deputy director of Phra Nang Klao Hospital. Somchai remains in the hospital's critical care unit, and doctors are keeping close watch on his condition, Sakhon said.
Read: Hit-and-Run Doctor Charged With Attempted Murder
Sakhon said Somchai's brain is functioning at "14 out of 15." He estimated it could take the patient up to a year to make a full recovery.
The security guard was on duty at the Public Health Ministry on the night of Nov. 10 when a car driven by senior ministry official Yorn Chiranakhon hit him. A video of the incident shows Yorn stop the car for some time before accelerating over Somchai and dragging him beneath it for the next 26 meters.
For the crash, which was captured on video, Yorn has been charged with multiple offenses including attempted murder, hit-and-run and DUI. He told police he was not aware he had struck Somchai.