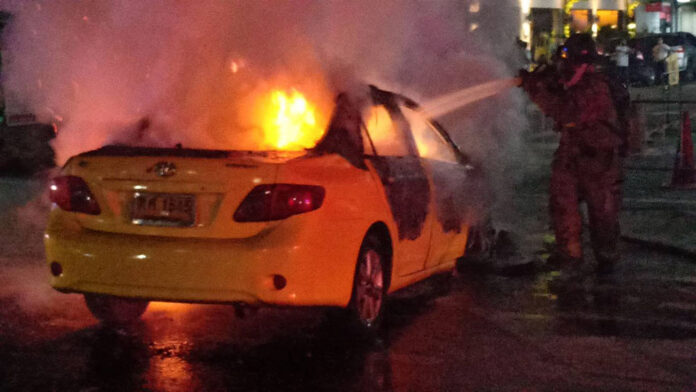 BANGKOK — Two people escaped from a flaming taxi early Wednesday morning across from Bangkok's largest shopping mall.
A crowd gathered to watch firefighters put out the fire at about 2am on Ratchadamri Road, just across the Ratchaprasong intersection from from CentralWorld.
Taxi driver, Soontorn Kanyaboon, 50, told police he had picked up a fare in the Pratunam area when the smoke and then flames began pouring from the vehicle's hood. He parked the car, and the passenger fled as flames engulfed the car. Neither was injured.
Soontorn told police his taxi was equipped with a liquefied petroleum gas tank.