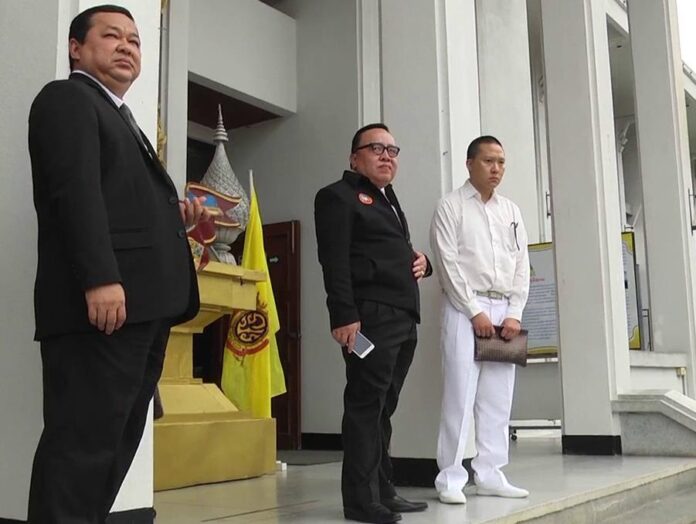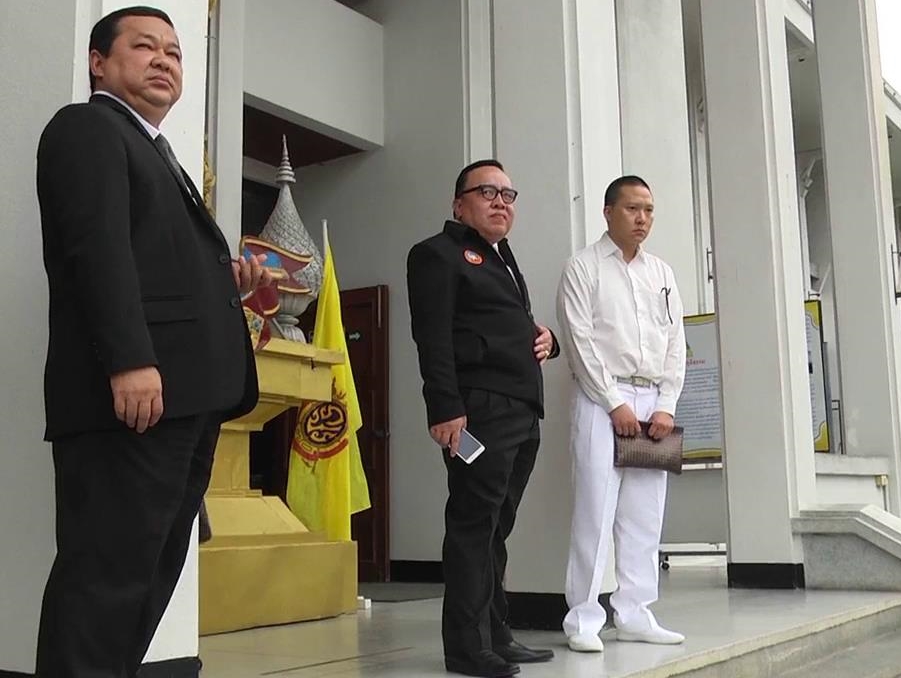 AYUTTHAYA — For the first time, businessman Jenphop Viraporn met with families of the two graduate students he killed in a fiery car crash four months ago, and offered an apology in person.
Although the 37-year-old millionaire offered an apology in Thursday's negotiation session, arranged by court officials, Jenphop did not yet agree to any financial compensation for the victims' families.
Jenphop's not-guilty pleas to most of the charges pressed against him remain unchanged.
"This first round of negotiations went well, because both sides understood that it was an accident," Jenphop's uncle Charoen Yodkaewlah told reporters after the meeting. "But we couldn't reach an agreement, because it was the first time we met face-to-face."
Charoen said Jenphop didn't meet with families of the two victims – Krissana Thaworn and Thantapat Horsaengchai – earlier because he spent several weeks as a monk. His family has said Jenphop's ordination was meant to make merit for the two victims of the crash
"If he came as a monk it wouldn't be appropriate," Charoen said.
Jenphop, whose wealthy family owns a luxury car business, did not speak to reporters at the court. He's currently out on bail, having posted a 200,000 baht bond.
On March 13, Jenphop crashed his Mercedes-Benz into the back of Krissana's car at a speed of 250 km per hour, killing the 32-year-old graduate student and his classmate, Thantapat, 34.
Jenphop has been charged with refusing to take a sobriety test, which under the law automatically leads to another offense, driving under the influence of drugs or alcohol. He also faces charges of fatal reckless driving and obstruction of justice.
The suspect confessed to only one of those charges, fatal reckless driving, and contested all others. Vichian Chupthaisong, the lawyer for the victims' families, said the court cases will proceed despite Jenphop's verbal apology.
"[They] want society to realize that his action led to loss and emotionally affected those who suffered the losses," Vichian told reporters on Thursday. "So they want to set an example, so that people will be more responsible when using the road."
Jenphop's next court appearance is scheduled for Aug. 15, Vichian said.
The March 13 accident drew widespread attention because police initially allowed Jenphop to waive a sobriety test, and did not charge him with any crime until four days had passed.
The delayed investigation led to accusations on social media that police were attempting to shield the millionaire from justice as in other high-profile cases involving the wealthy and well-connected.