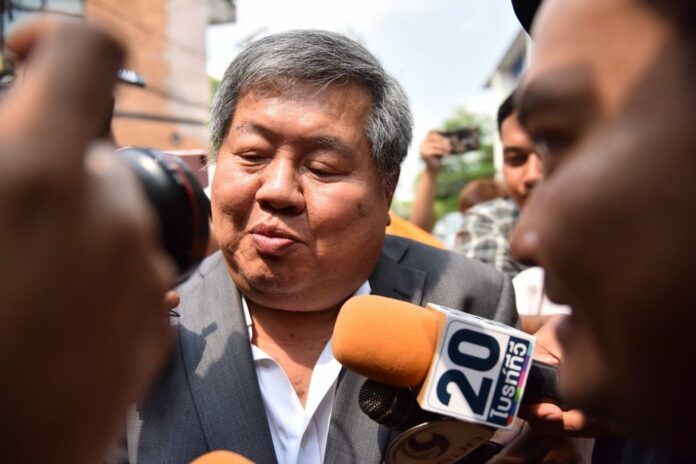 BANGKOK — The Criminal Court on Wednesday afternoon granted the CEO of Italian-Thai Development bail under the condition he not leave Thailand.
Construction mogul Premchai Karnasuta posted a bond of 300,000 baht after the court forbade him from leaving the country without its permission.
Premchai met police in the morning to hear charges that include bribing national park officers as well as illegal possession of firearms, ivory and protected animal carcasses.
Related stories: