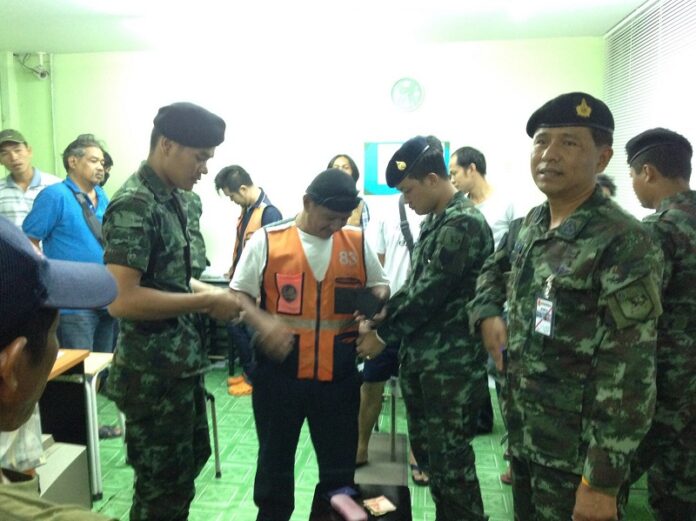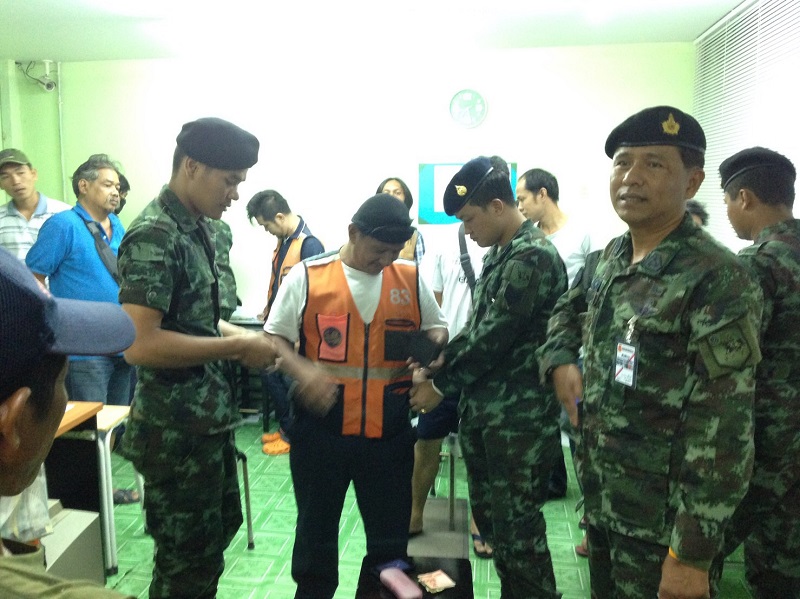 BANGKOK — Four top officers at the Phra Khanong Police Station were moved to inactive posts Monday after the military raided a gambling den operating in their midst.
The transfer came after the military on Sunday arrested 16 gamblers and three organizers for betting on football games. Soldiers said they found a list of cops who were paid bribes among the evidence collected.
That led to the appointment of a team to look into collusion by local police. The gambling house was located in Soi Wachiratham Sathit 70, which is in the jurisdiction of Phra Khanong police.
Four officers moved to the Metropolitan Police's Division 5 for 30 days were Lt. Col Withoon Khunboonchan, Lt. Col. Somsit Santasanachok, Maj. Sanphet Jiraakharakul and Capt. Jakkarate Upatham.
Transfer to an inactive post is a routine disciplinary action for wrongdoing by members of the bureaucracy, which includes the police force.
The station commander was cleared as he was away on vacation.
Deputy police spokesman Krissana Phatthanacharoen said Monday there were two matters to investigate: whether local police were directly involved or just neglected to perform their duties.
Correction: An earlier version of this article misspelled Capt. Jakkarate's name.