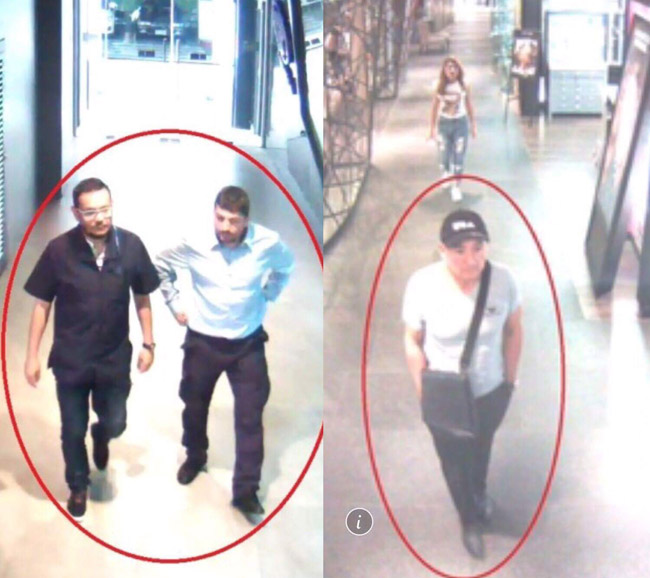 BANGKOK — Police are seeking a ring of foreign thieves suspected of stalking people as they withdraw cash from shopping mall banks and then burglarizing their vehicles.
Pathumwan police showed Wednesday what they said were three foreign suspects identified in security footage after Asira Wongkulnapalit, 66, filed a complaint alleging his car had been burglarized last month at the Siam Paragon shopping mall.
Asira told police he and his wife had been shopping at the mall when he went off on his own to change 100,000 baht in bank notes at a Kasikornbank branch. As he was going up an escalator, he said a foreign man in a cap trailed behind, but he assumed the man was a tourist.
He placed the money into a shopping bag his wife wanted him to store in the car while she continued shopping. After returning to his wife, they were shocked to find a hole cut into their vehicle's rear passenger window. The money was gone.
Police suspect a gang of three men they described as Middle Eastern-looking have been hunting the mall for potential victims on financial errands. They say evidence shows them leaving the mall later in a rented Toyota Yaris with Chonburi plates. They said the car was rented using fake passports and has also gone missing.
Pol. Lt. Col. Thanawut Prasertnoo of Pathumwan police station said this particular gang is suspected of repeatedly burglarizing cars in the same fashion at various locations.
If caught, Thanawut said that the men could be charged with theft, property destruction and international criminal activity.