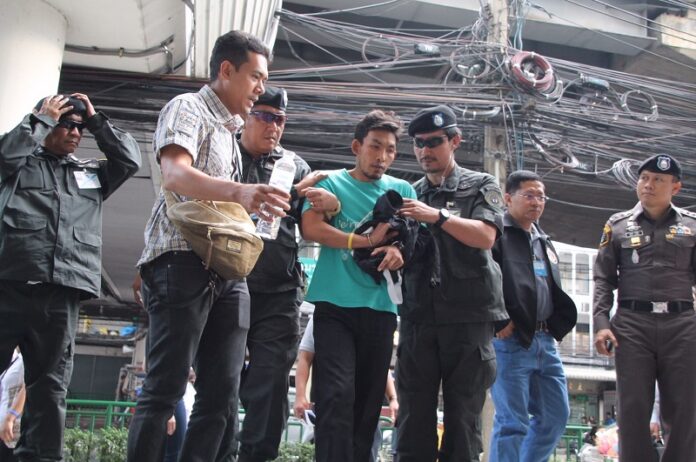 BANGKOK — Police disclosed Wednesday the arrests of six more people accused of plotting bomb attacks in Bangkok but had yet to say they were linked to southern separatists.
"Primarily we did not find their history with the movement yet," said Maj. Gen. Chayapol Chatchaidej. "But we are still investigating."
In their announcement, police did not say when the group was arrested, but indicated they had been held under special policing powers granted to the military by the junta before being charged on Tuesday. Officials said they had confessed to planning a series of bomb attacks in the capital.
Few details of the plot were made public apart from warnings put out in October listing several possible targets in the capital. In October, police issued a memo warning of possible car bomb attacks at landmarks locations such as Suvarnabhumi Airport.
On Dec. 1, police arrested three people from the southern border province of Narathiwat they accused of being involved in the plot. They were said to have links to the southern insurgency movement.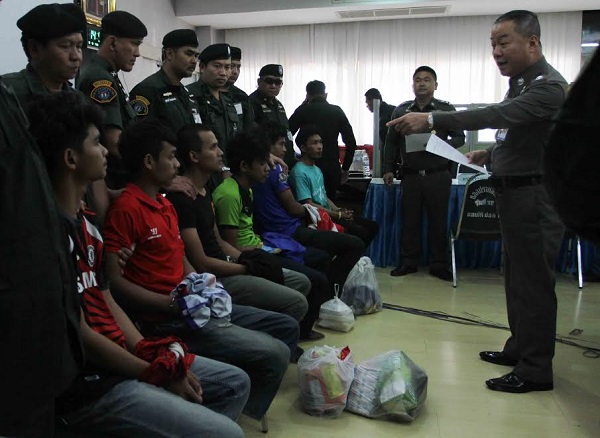 They were also said to be connected to 14 other people, including the six new arrests: Niheng Yeeing, 27, Usman Jor-ngor, 41, Meeseh Jehha, 19, Patomporn Mihi-ae,19, Umrum Mayee, 23 and Wirat Hami, 23.
They now stand charged with possessing explosives and being part of a criminal conspiracy. They will be tried in civilian court.
Read: Bangkok Bomb Plotters Linked to Southern Insurgency: Police
One of the six, Niheng, was taken to one of the alleged targets, a Big C store in the Ramkhamhaeng area and an apartment in Soi Ramkhamhaeng 53/1 where they believe the attacks were planned. Police declined to divulge further details on how the locations were linked to the plot, citing the ongoing investigation.
Five of the suspects were arrested in the southern border provinces, while one was taken into custody in Bangkok.
Police said they were tracking down eight other suspects.
The past year has seen several attacks security analysts attribute to separatists seeking to widen the longstanding conflict outside of the three southernmost provinces associated with attacks and the deaths of thousands over the past dozen years.
In August, four people were killed when fire and bomb attacks hit seven provinces at the outset of the Mother's Day holidays. Authorities have stopped short of saying it was carried out by separatists, despite physical evidence and an apparent claim of responsibility made.
Related stories:
Bangkok Bomb Plotters Linked to Southern Insurgency: Police
Police Release Photos of Two Possible Car Bombs
Police Memo Warns of Car Bomb Plot at Suvarnabhumi Airport
Sweeping Bangkok Terror Raids Prompt Fears of Secret Detention