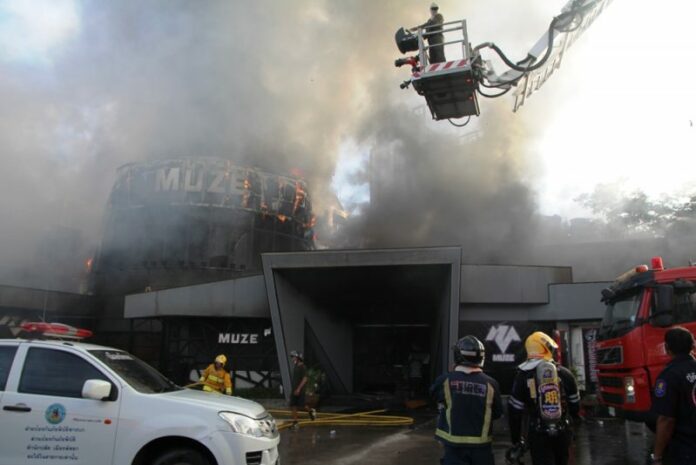 PATTAYA — Three welders were charged with recklessness Tuesday for a raging fire which destroyed a popular gay club.
Three unidentified welders who had been hired to weld stairs were inside the club when a fire broke out at about 5pm on Monday and engulfed the building, according to Pattaya police chief Col. Apichai Krobpetch. It took firemen almost two hours to put out the flames.
Two employees suffered minor injuries and first-degree burns. Police did not identify the exact cause of the fire.
Read: 2 Hospitalized After Fire Breaks Out in Pattaya Nightclub
The roof collapsed and the one-story building has been declared a total loss. Damages are estimated in the millions of baht. It is unclear whether the venue would be rebuilt and reopened to the public, said someone responding to messages left for the club.
"The damage is about 10 to 20 million baht," he said, refusing to identify himself and only giving his name as "Knight." "We will have to discuss matters about the renovation or reopening with each other and our lawyer."
Muze opened in March 2016.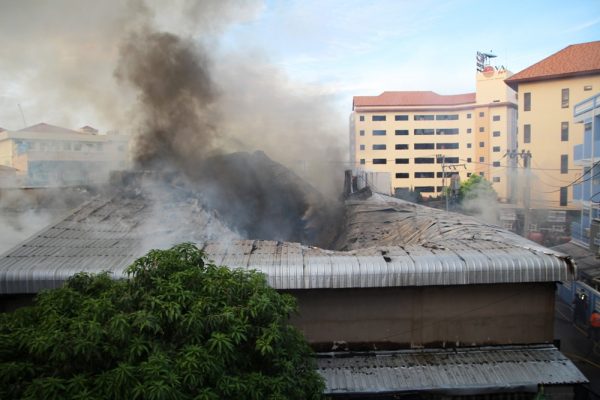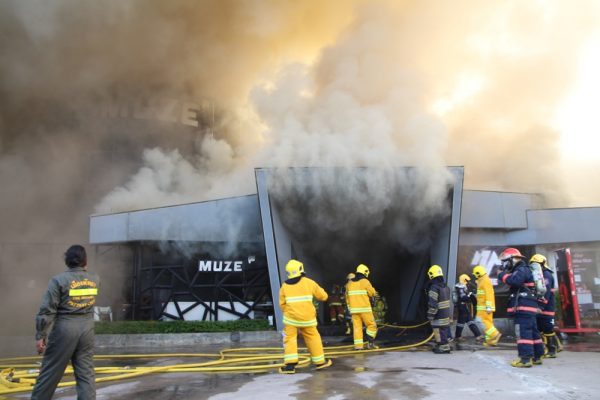 Related stories: