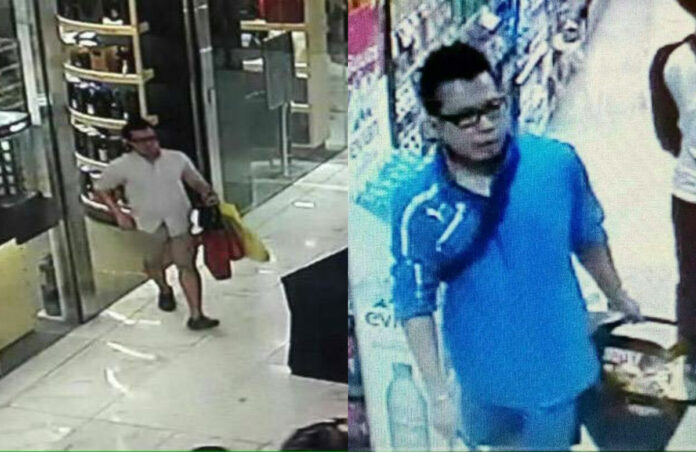 BANGKOK — A man accused of stealing hundreds of thousands of baht of premium alcohol and an expensive watch was arrested Wednesday on suspicion of shoplifting the items from upscale shopping malls.
Chaiyasit Laotaew was arrested Wednesday night at Siam Paragon while he was allegedly trying to shoplift items from a liquor store, police said.
Col. Poptorn Jitman of Pathumwan police said Chaiyasit had stolen high-end liquor bottles – Hennessy Paradis and Ballantine 30 Year – at Siam Paragon on June 1. Both bottles cost nearly 115,000 baht.
Police said Chaiyasit had previously stolen expensive alcohol several times, most recently in May, when he stole a 60,000-baht bottle from CentralWorld and a 100,000-baht bottle from EmQuartier.
Poptorn said Chaiyasit stole a 1 million-baht Franck Muller watch last year from Siam Paragon before selling it to a foreigner for 50,000 baht.
Chaiyasit reportedly confessed to police that he had shoplifted the liquor bottles. He allegedly waited for staff to get distracted by other customers before snatching expensive bottles and escaping. The 44-year-old told police he sold the items to local stores and online.
Chaiyasit was charged with nighttime burglary, according to Poptorn of Pathumwan Police.