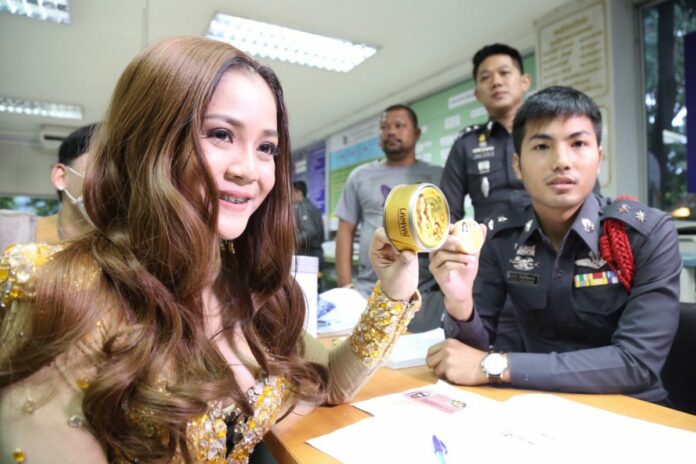 BANGKOK — A teen luk thung singer whose sexually charged stage show drew the wrath of the junta leader earlier this year went to the police for help Monday evening in prosecuting those bootlegging her new soap brand.
After Lamyai launched her own face soap brand last month, fakes have appeared in markets throughout the country – so many that the singer said her fans brought it to her attention.
"There's so many 'Lamyai Hai Thongkam' soaps being produced," she said last night. "It's not my soap, but they use my name and face."
Lamyai said her soap is packaged in a tin labeled "Lamyai Hai Thongkam soap" and is only sold via online distributors, while the fakes come in paper boxes without "Lamyai" appearing in English.
Some of the bogus soap has fake OTOP labels printed on them as her product is made from lumyai, or longan fruit. Neither Lamyai nor her representatives named any suspects, lending the event an air of promotion rather than prosecution.
Lamyai, whose real name is Supansa Wetkama, 19, rocketed to infamy then stardom in June when the luk thung singer's twerking and pelvic thrusts caught the eye of none other than Gen. Prayuth Chan-ocha, the socially conservative junta leader. The teen's performances became something of an obsession to the 63-year-old retired general, who pilloried her repeatedly in public appearances and dispatched police to cover her up at a concert.
The attention served to make her a household name. Her low-budget "Party Girl" video has been watched more than 311 million times on YouTube alone.
Her manager has claimed she is fully booked every day through the next year.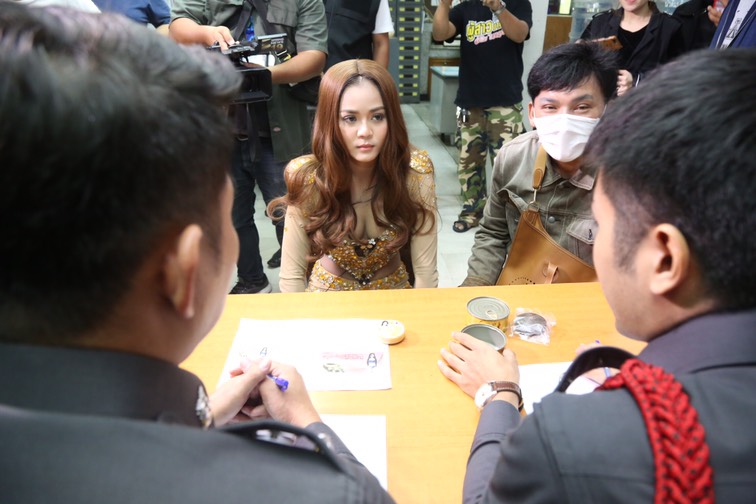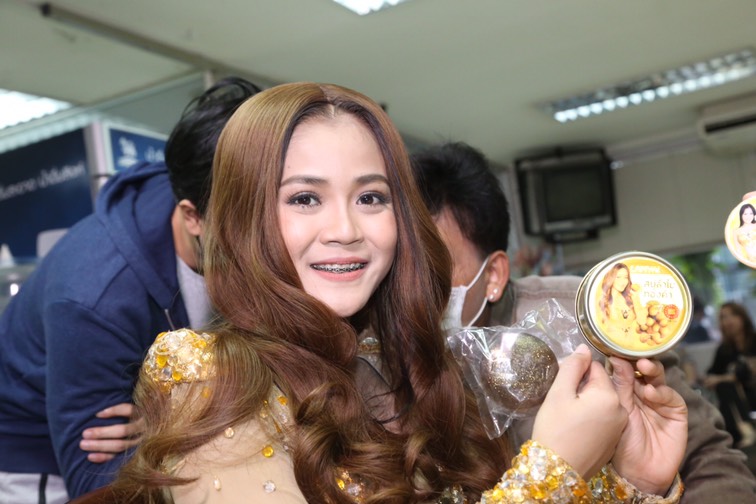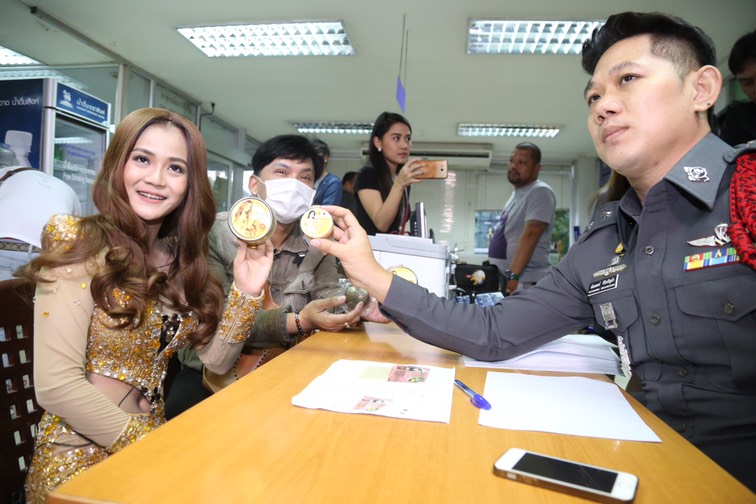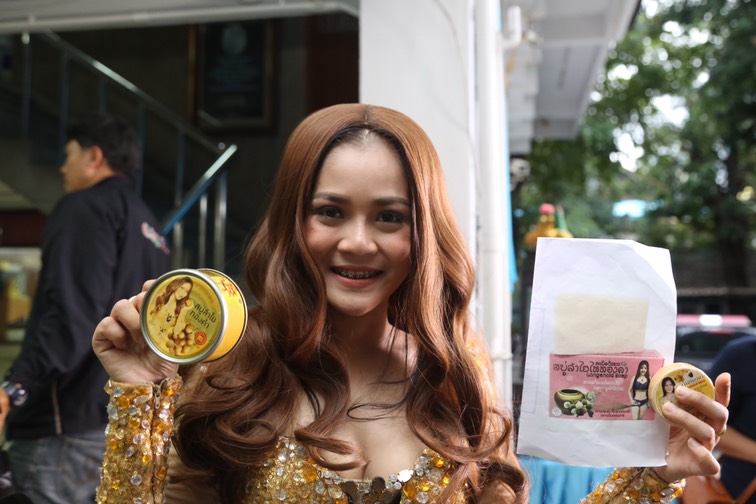 A video of Lamyai advertising her soap to distributors.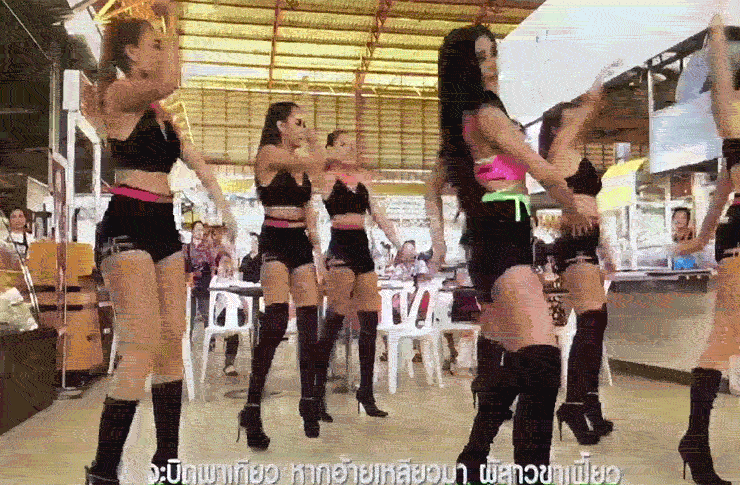 A Gen. Prayuth look-alike makes a cameo appearance in Lamyai's "Fierce Girl" music video released in June.
Related stories:
Prayuth-Alike Cameos in Teen Singer Lumyai's New MV
LumyaiGate: Teen's Golden Hot Pants Overheat Culture Wars
Police Sent to Cover Up Teen Country Singer 'Lumyai'
Prayuth Criticizes Teen Singer's Sexy Dancing, Blames Farangs