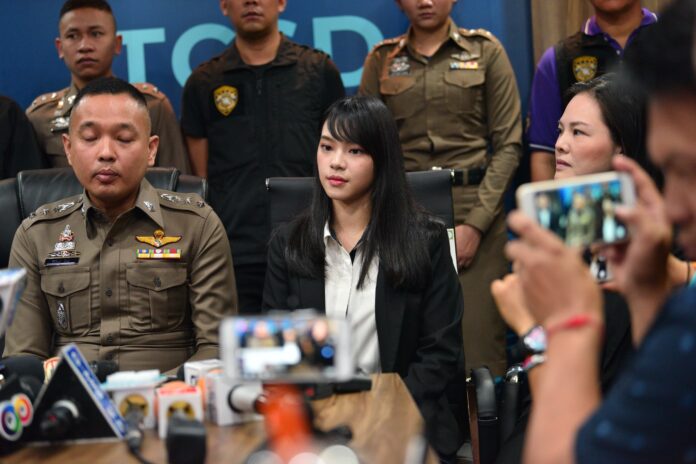 BANGKOK —One of the kingdom's top pop singers filed a police complaint Tuesday against whoever digitally inserted a sex toy into a photo of her posted on social media.
Cherprang Areekul, frontwoman of superstar idol group BNK48, went to the Technology Crime Suppression Division with a representative from her music label BNK48 Office to report the Facebook page that posted the photoshopped image.
"Thanks to my fan club for always alerting me and encouraging me. As for the people who are photoshopping me obscenely, I want to say that this kind of action really shows what kind of conscience you have. So I want you to stop," she said.
Cherprang, 22, said it wasn't the first time trolls photoshopped her and her bandmates into sexually suggestive or obscene images, but it was becoming increasingly frequent.
The page that posted the doctored image has also posted images of her fellow band members, some minors as young as 14, with digitally enhanced breasts and in suggestive poses.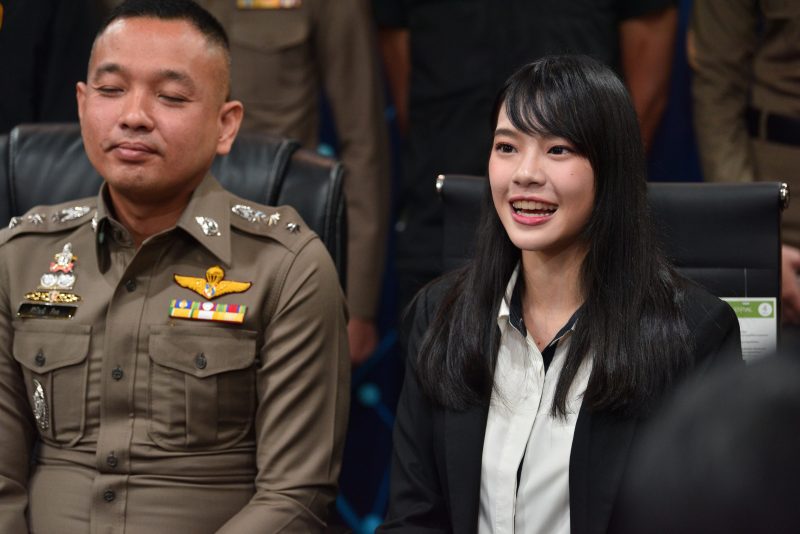 Police Col. Siriwat Deepor said that police would investigate as spreading doctored images is illegal under the Computer Crime Act. He said the page's owner could be punished by up to three years in jail and fined 200,000 baht. Those commenting in a "damaging" way, he added, are also liable for prosecution.
Cherprang has come under heavy criticism online from those stung by her participation in a government television program several months ago promoting the junta's policy successes.
Similar to how ex-Prime Minister Yingluck Shinawatra was insulted as a "stupid bitch," "slut" or "whore," some in the pro-democracy camp have taken to calling Cherprang a "cunt cliff" (hew hee) for, by their logic, making men "fall." The episode continues to pit those who remain fans against those who condemn her as a collaborator.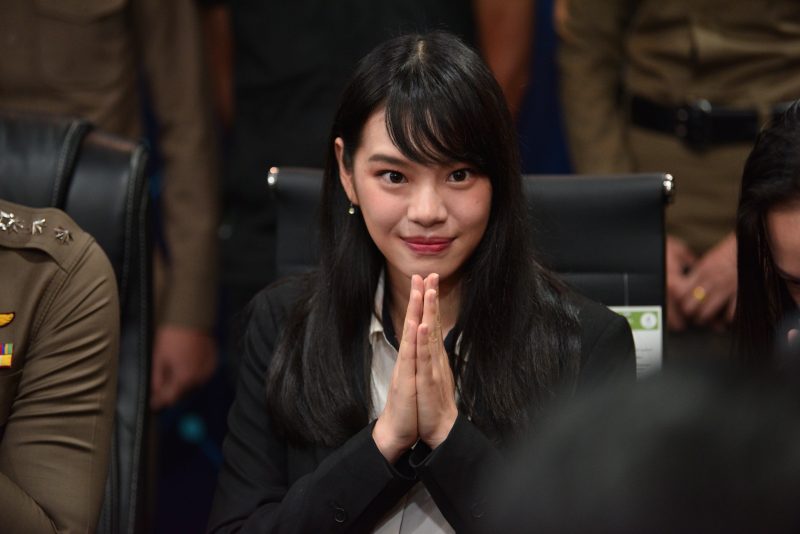 "So her fans are saying she went to report it to protect her Women's Rights? Wow, I'm rolling my eyes at your 48 group system and the dildo. How feminist you are!" activist Pipat Wattanapanit wrote on Facebook. "She must have a lot of photoshopped photos of her, so what is she going to do, report every page? I guess the dildo effect is really strong."
Exiled Redshirt Nithiwat Wannasiri released a song Saturday titled "Tribute to the Warriors of Cunt Cliff" to mock the fans who've stood by her.
"A whitewashing singer is reporting someone who photoshopped her obscenely. She can't take it that she's been violated. But I'm being violated by the NCPO, which the whitewashing singer is supporting," wrote exiled academic Pavin Chachavalpongpun, referring to the ruling junta by its acronym. "What a fake society!"
Founded in 2017, BNK48 is the sister group of Japanese idol band AKB48. It's managed by a company owned by Rose Artist Management, a private Chinese investor and AKB48's parent company. The company lost 22.3 million baht in 2017, according to Isranews.
Plan B Media bought a portion of shares this year, and a joint venture production company was launched in June with Workpoint Entertainment.
Related stories: