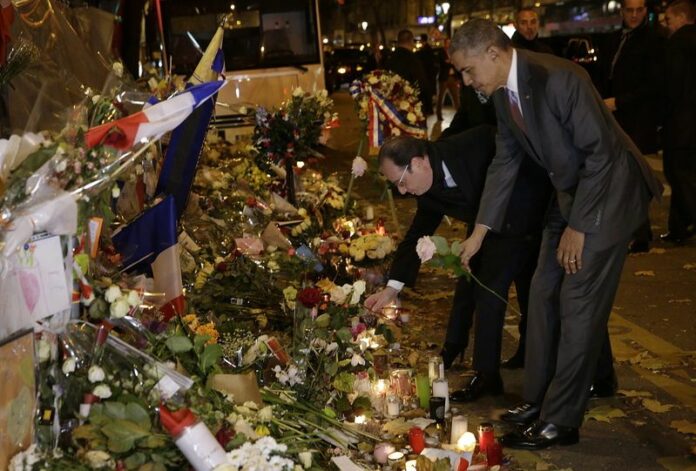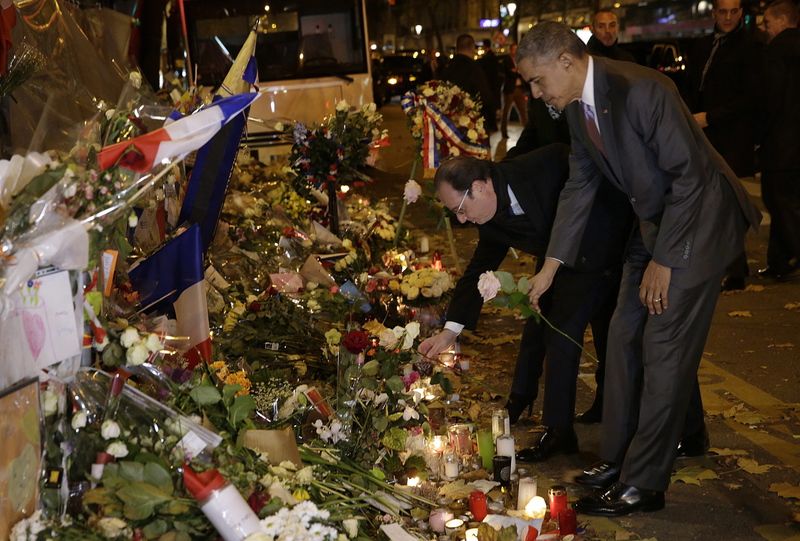 PARIS — U.S. President Barack Obama paid his respects early Monday outside concert hall that was among the venues in Paris attacked by terrorists earlier this month.
Obama made the surprise stop at the Bataclan after arriving in the French capital for a climate conference.
The U.S. president stood silently for more than a minute in front of candles and flowers that have been placed at a makeshift memorial to the victims outside the Bataclan. He made no statement, but laid down a rose.
French President Francois Hollande and Paris Mayor Anne Hidalgo joined him outside the concert hall. A contingent of police had cleared the street prior to Obama's arrival. Only Hollande's advisors and security were nearby.
The near-simultaneous attacks on Nov. 13 in cafes, bars, restaurants, the national football stadium and Bataclan killed 130 people and wounded more than 350. France has been under a state of emergency since.
Story: DPA