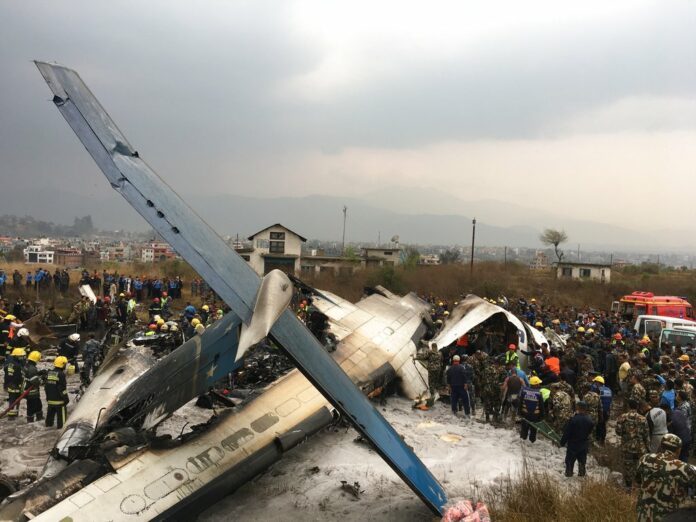 KATHMANDU, Nepal — A top airport official in Nepal says the plane that crashed as it landed in the country's capital today had approached the airport's only runway from the wrong direction.
The plane was carrying 71 people on a flight from Bangladesh. Officials say at least 50 people were killed. According to officials and witnesses, the plane swerved erratically and flew dangerously low before it crashed and erupted in flames.
The airport's general manager, Raj Kumar Chetri, says the pilot of the plane didn't follow landing instructions from the control tower, and the plane "was not properly aligned with the runway." He says the tower repeatedly asked if the pilot was okay, and the reply was "yes."
A recording of conversations between the pilot and air traffic controllers indicated confusion over which direction the plane should land.