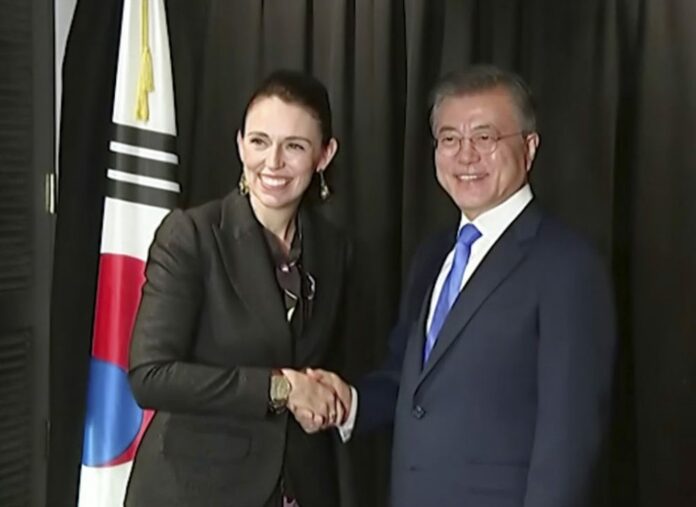 WELLINGTON, New Zealand — Prime Minister Jacinda Ardern says New Zealand will soon allow smoother immigration procedures for visitors from South Korea and plans to improve pension portability between the two countries.
Ardern made the announcement Tuesday after meeting with South Korean President Moon Jae-in Auckland. Moon and his wife, Kim Jung-sook, arrived in New Zealand late Sunday for a visit and are due to leave Tuesday.
Ardern said she discussed a wide range of issues with Moon, including global efforts to denuclearize North Korea and regional cooperation in the Pacific.
Ardern said that beginning next year, New Zealand will allow South Korean passport holders to enter through automated "eGate" immigration lanes. She said New Zealand hopes to soon sign off on a new social security agreement with South Korea.