MOSCOW/WASHINGTON – Russia has evidence showing that the United States and Ukraine were behind the recent drone attack on the Kremlin, Kremlin spokesman Dmitry Peskov said Thursday.
"We have this data. The data that was received by our special service," Peskov said about an attempted drone attack Wednesday on the Kremlin.
Peskov noted that the United States must understand that Russia is aware of its participation in the terrorist attack, saying that it's important for Washington to "understand how dangerous such direct participation in the conflict really is."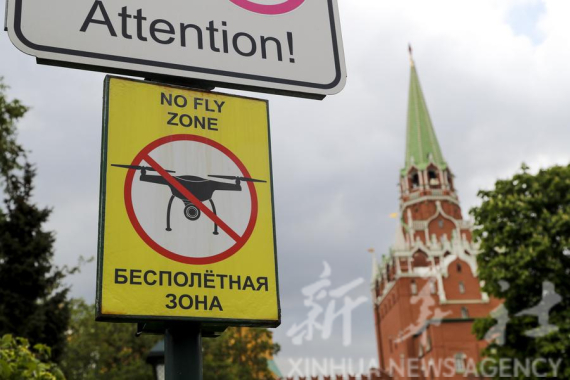 According to Associated Press, U.S intelligence officials are still trying to determine who was behind the drone incident and are exploring various possibilities, including a false flag operation by Russia or that a fringe group with sympathies for Ukraine could have been involved, according to a U.S. official.
But the official, who spoke Thursday on the condition of anonymity to discuss the sensitive matter, said intelligence officials don't yet have any definitive answers. The official added that the Biden administration "certainly would not support the strike against Mr. Putin."
Zelenskyy's top adviser, Mykhailo Podolyak, claimed Thursday that Russia had "staged" the alleged drone attack. He cited the delay in Russian state media reporting it and "simultaneous video from different angles" that appeared to show the aftermath of the alleged 2:30 a.m. attack.
The Washington-based Institute for the Study of War also saw evidence of staging.
"Russia likely staged this attack in an attempt to bring the war home to a Russian domestic audience and set conditions for a wider societal mobilization," the think tank said.
Given recent Russian moves to bolster security, it's "extremely unlikely that two drones could have penetrated multiple layers of air defense and detonated or been shot down just over the heart of the Kremlin in a way that provided spectacular imagery caught nicely on camera," the ISW stated.