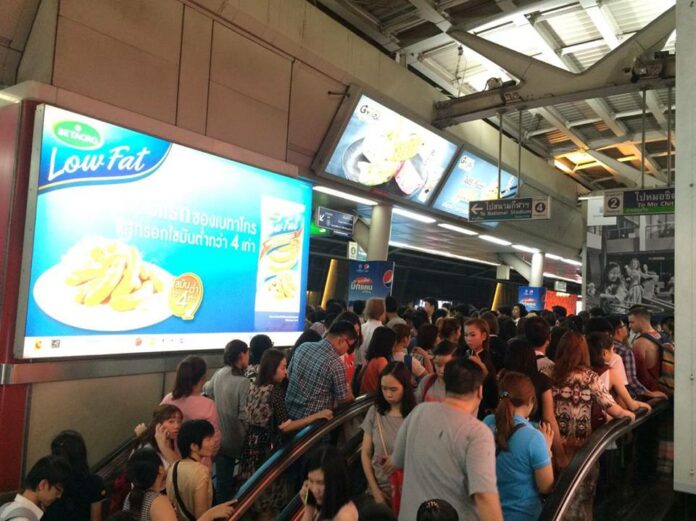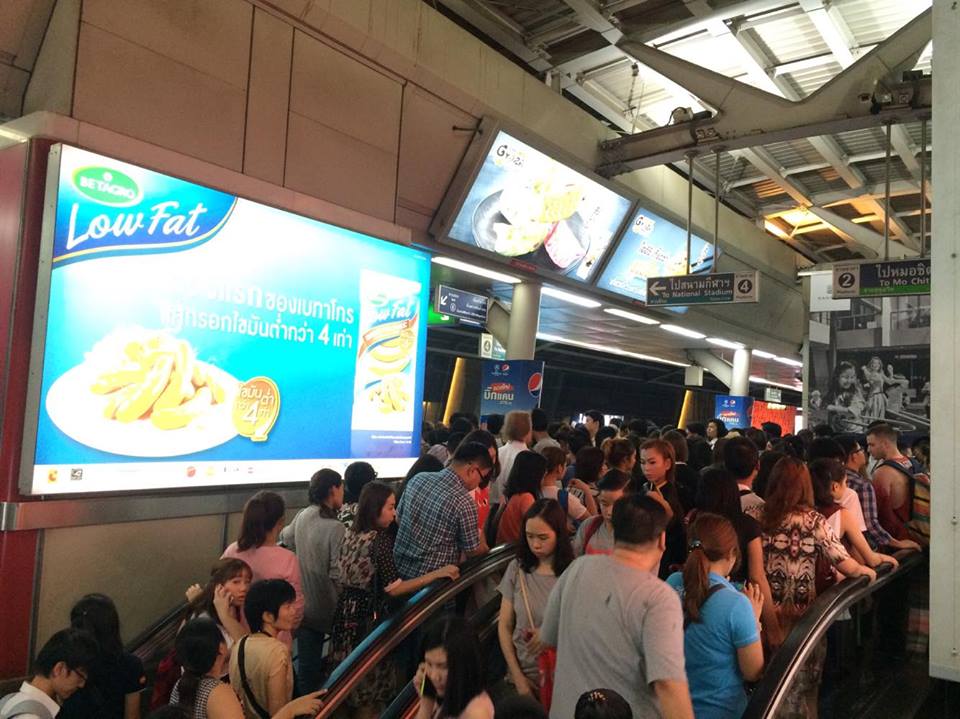 BANGKOK — The BTS Skytrain was crippled for an hour again during last night's evening rush, but this time for an entirely new reason.
A train bound for BTS Bang Wa on the Silom Line became stuck at BTS Siam just around 7:30pm on Thursday during heavy rain, leaving hundreds of passengers stranded on the platform for an hour. The delay also affected passengers at other stations who had to exit their trains and wait on the platform.
The line operator said the problem was unrelated to the heavy rain.
"Previously, it was usually a problem involving power outage," said Arnat Apapirom of the Bangkok Mass Transit System Public Co. Ltd. "But in this case, the problem is that the train itself cannot obtain electricity from the rail."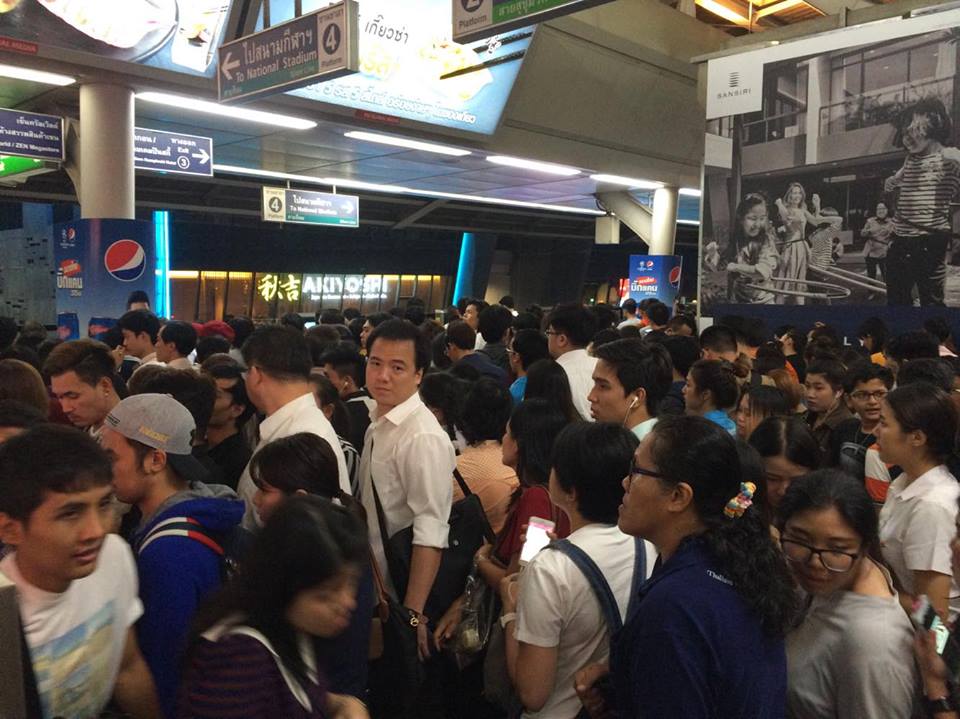 The BTS Skytrain system, long known for a record of impeccable uptime, has suffered an increasing number of delays and system faults, and the nearly one million passengers who depend on it every day are vocal in their complaints.
Last night some complained of escalators out of service at BTS Siam and that no announcements were made in English to inform foreign passengers of the issues.
The problem was resolved at around 8:30pm when the company sent another train to pull the inoperable train from the station.
"เสียได้เสียดี เสียทุกทีตอนฝนตก" – มิตรสหายท่านหนึ่งแชร์ภาพ ณ BTS สถานีสยาม เวลา 20.30 น. pic.twitter.com/Xw7g9FVRVb

— Mnakinism™ (@Mnakin) June 16, 2016
BTS เสียอีกแล้วจ่ะ คุณภาพชีวิตดีย์ๆของคนกรุงเทพ รูปที่บีทีเอสราชดำริตอนนี้ pic.twitter.com/RN5AKnSkcQ

— HASHCORNER (kotzhul) (@hashcorner) June 16, 2016
Related stories:
Airport Rail Link Fails Second Time This Week
Hundreds Trapped in Hot, Crowded Airport Link Train (Video)
Crippled BTS Service to Limp on Till Morning