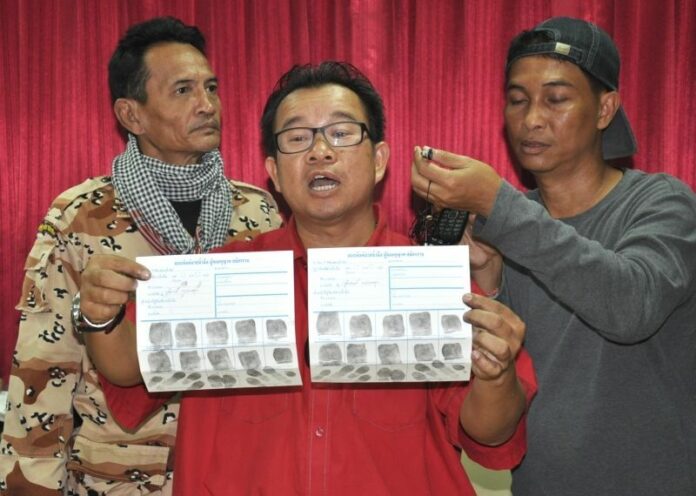 (9 April) Prime Minister Yingluck Shinawatra has ordered an investigation into the footage of a Redshirt activist mentioning His Majesty the King in a negative way, a top official said.
Mr. Suranand Vejjajiva, Secretary to Ms. Yingluck, said the Prime Minister has specifically asked the police to launch a criminal prosecution against the activist, Mr. Wuttipong Kochthammakul, on the charge of lese majeste (insult of the monarchy).
Mr. Wuttipong, aka Ko Tee, who leads a local Redshirt group in Pathum Thanee province, has appeared in a documentary about the ongoing political crisis in Thailand, produced by Canadian-based news agency Vice.
In the documentary, Mr. Wuttipong talked negatively about His Majesty the King to the host. Due to strict lese majeste laws, Khaosod cannot reproduce or republish the remarks.
The video appeared to have been filmed in the days prior to the general election on 2 February, but was not uploaded to Youtube until this week.
Mr. Suranand added that the police will find and prosecute "the person who uploaded the clip", although he did not say whether there will be any legal action against the news agency.
Any remark deemed offensive to the Royal Family is prohibited under the Article 112 of the Criminal Codes, with the maximum penalty of 15 years in jail per offence.