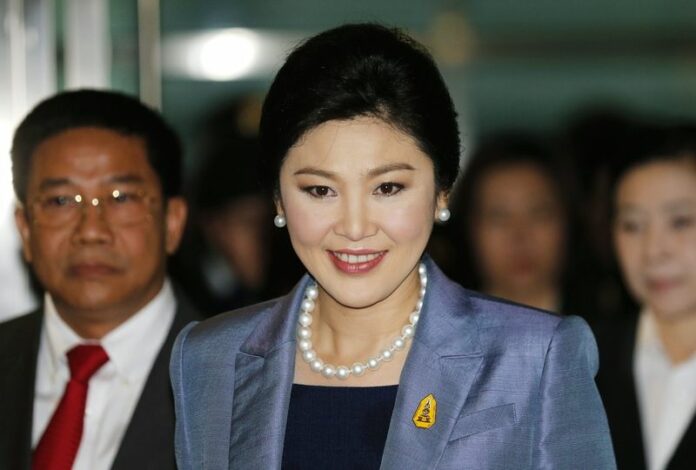 By Cod Satrusayang and Siraphob Thanthong-Knight, dpa
BANGKOK (DPA) — Thailand's military junta lifted its travel ban on former premier Yingluck Shinawatra Thursday, clearing the way for her to visit Europe later this month.
The former prime minister submitted a letter to General Prayuth Chan-ocha, the head of the junta – known as the National Council for Peace and Order (NCPO) – asking for permission to leave the country for a holiday with her son.
"Yingluck has been complying with the order from NCPO, so there is no reason to not grant her permission to travel," army spokesman Colonel Winthai Suwaree told reporters at a press conference.
Yingluck was banned from any political affiliations and from any travel abroad after the military coup in May, he said.
Her brother and former prime minister, Thaksin Shinawatra, has been in exile since 2006 after being overthrown in a previous coup.
Yingluck is expected to attend her brother's birthday celebrations in France on July 26.
The Thai corruption commission also found the former prime minister guilty of negligence late Thursday.
The National Anti Corruption Commission, in a unanimous decision, found Yingluck guilty of negligence in the management of a rice subsidy scheme which led to widespread corruption.
They will now forward the case to prosecutors for indictment and trial.
The rice subsidy scheme had been a major talking point for Yingluck's opponent as they sought to topple her government.
"It is just a coincidence that the two cases happened on the same day. The lifting of the travel ban will probably not be affected," a political insider told dpa.
"She is not yet a criminal, the case now goes to prosecutors and she has promised to return to fight the charges."