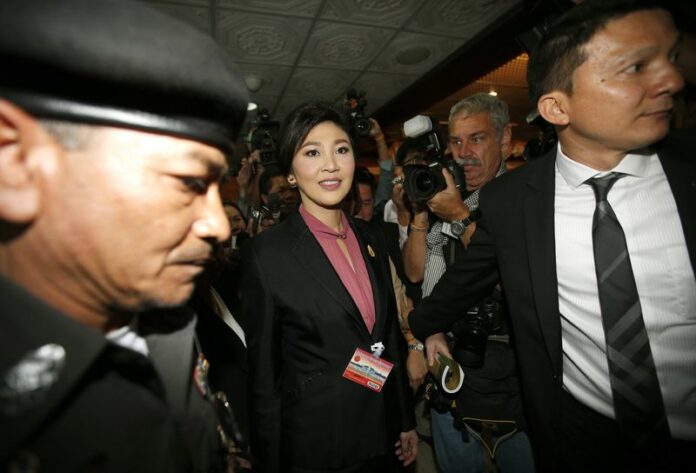 BANGKOK (DPA) — Former Thai premier Yingluck Shinawatra appeared in court on Tuesday on the first day of her corruption trial, almost a year after her party was ousted in a military coup.
Yingluck, flanked by supporters and party members, arrived at the Supreme Court to face charges of corruption over a rice subsidy plan.
Speaking to reporters on the courthouse steps, the former premier maintained her innocence and called for a fair trial.
Her statements were accompanied by chants from her supporters who loudly proclaimed "keep fighting Yingluck."
In court, the judges explained the charges of negligence and corruption.
Yingluck denied all the charges against her.
The Supreme Court also banned her from travelling overseas and demanded that she show up to all future hearings.
Yingluck's brother Thaksin Shinawatra was found guilty of corruption and fled abroad to avoid serving a two-year jail term.
The first woman prime minister of Thailand has already been impeached over the charges and was banned from politics for five years.
The impeachment removed her from office and the subsequent caretaker government was overthrown in a military coup one year ago this week.
If found guilty, Yingluck could face up to 10 years in prison.
For comments, or corrections to this article please contact: [email protected]
You can also find Khaosod English on Twitter and Facebook
http://twitter.com/KhaosodEnglish
http://www.facebook.com/KhaosodEnglish