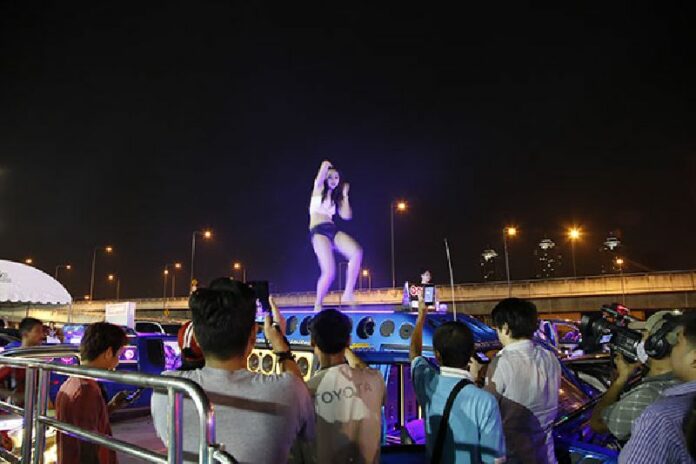 BANGKOK — Women who show too much sexuality or skin during the upcoming Songkran holiday will be arrested, according to the Prime Minister Gen. Prayuth Chan-ocha.
"[This Songkran] won't have women or ladyboys dressing inappropriately and dancing on a truck," Prayuth said. "They'll be arrested, as well as the truck drivers."
Prayuth said displays of sexuality by women would send foreigners the wrong message.
"Don't do anything that make farangs think they can do anything. … They come here for Thainess. Please don't do anything that shames the country and please do conserve water," he said.
The drunk drivers for whom the holiday is also known as the "seven dangerous days" risk immediate impound of their vehicles, Prayuth also warned Tuesday following the weekly meeting of his interim cabinet.
Prayuth also dismissed a fake document spread online saying that April 12 would be a holiday, saying that the festival's five holidays from April 13 to April 17 should be enough.


PM Gen. Prayuth Chan-ocha splashes water and greets the media to wish them prosperity and safety on Tuesday afternoon at Government House for the upcoming Songkran festival.